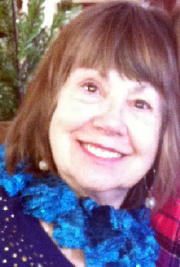 Mary Susan "Sue" Parsons of Parkersburg WV, died November 30, 2019, at Care Haven, Belmont WV.

She was born June 7, 1942, to the late Don and Helen Smith Mills of Parkersburg.

She was a graduate of Sylvania High School in Ohio. Sue worked at Big Bear, Public Debt and at BB&T.

Sue was married to Leonard D. "Buzzy" Parsons and was a member of the Broadway Church of Nazarene, where she was involved with delivering meals. She enjoyed gardening, reading and loved time with her family.

In addition to her husband, she is survived by her children Jennifer (Darien) Daugherty, Tom (Beth) Parsons, Becky Daniels and Scott (Melanie) Parsons; grandchildren Jessica (Jeffrey) Kidder, Jenna Daugherty, Bayley and Breanna Parsons, Michael, Lyndsey and Matt Daniels, Allison (Tyler) Wager and Joey Parsons; great grandchildren Tanner and Sawyer Wager.

In addtion to her parents, Sue was preceded in death by, brother Joe Mills, and son-in-law Mike Daniels.

Funeral services will be Tuesday, Dec. 3, 2019 at 11:00 a.m. at Matheny Whited Funeral Home in Elizabeth WV. Visitation will be Monday, Dec. 2 from 6 to 8 p.m. and Tuesday 9-11 a.m. Rev. Mark Houser will officiate with interment at K of P Cemetery in Elizabeth.

In lieu of flowers, donations may be made to Housecalls Hospice, 417 Grand Park Drive #204, Parkersburg, WV 26105. The family would like to thank the Hospice and Care Haven staff for their compassion and loving care.