For many years in the 1950s to 1960s, a natural gas spigot in a small space encompassed by rocks provided a small flame to be noticed by folks passing through Burning Springs.

Historian Dan Kemper, with Calhoun roots, remembers the small display from his childhood, and recently obtained an old photo from the 1960s showing a boy sitting underneath the flame.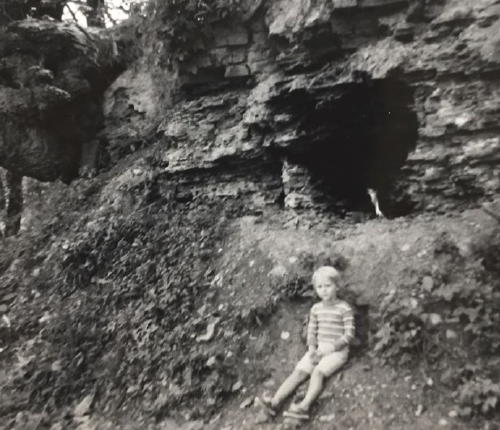 The flame was inside a small group of rocks along Rt. 5 ...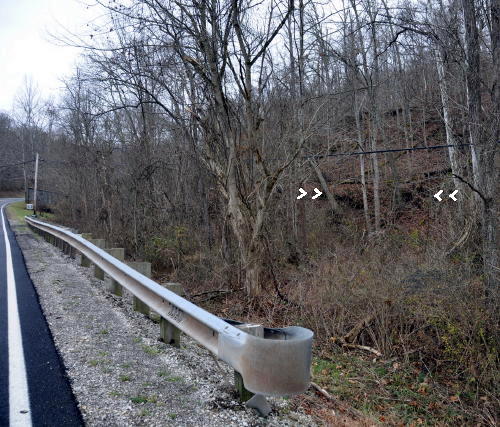 ... a recent photo of the location