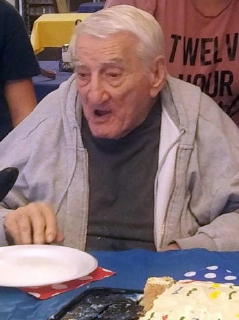 Sgt. Talkington fought around the globe in
WWII, rewarded with birthday cake at 99
By Bob Weaver
2020 - An upper West Fork Calhoun man would have likely been the oldest living World War II veteran from Calhoun County. He has now passed.
George Wesley Talkington, 99, who lived much of his life in Ohio, sprung from humble beginnings in 1920 in the area of Nicut-Mount Run. He was the son of Hardon and Eugenia Talkington.
Talkington was a sergeant, entering the conflict in 1942-1945, serving in the Asiatic-Pacific region, southern Philippines, Eastern Mandates, Ryukyus,and Aleutian Islands.
Taking a battlefield break
He was given four Bronze Stars among other medals.
His wife, Chessie McCumbers Talkington, died at 81 in Newton Falls, Ohio. They were married 61 years.
Talkington had been living at the Genesis Health Center in Glenville.
See obituary under OBITS.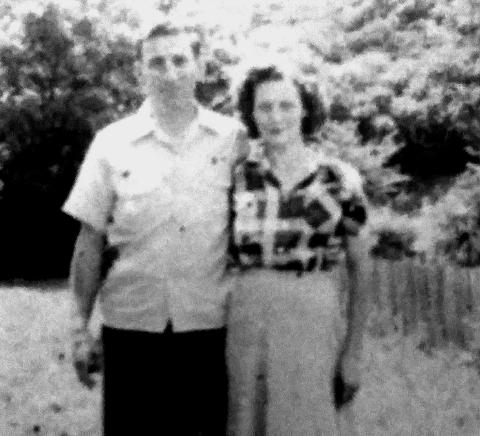 Talkington and his deceased wife
Chessie McCumbers Talkington