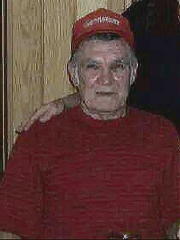 James Parsons, 79 years old, of Elyria, Ohio passed away at his home on Wednesday October 30, 2019 following a long illness.

James was born in Sand Fork, West Virginia on September 20, 1940. He was employed as a bricklayer for Local #310. He enjoyed hunting, fishing, and gambling.

Surviving him are his wife of 59 ½ years, Kathy (nee Seals); two daughters, Laurie (Richard) Hales and Florence Parsons, both of Elyria; one son, James (Dorothy) Parsons; four grandchildren; and six great grandchildren.

He was preceded in death by his parents, Coy and Marie (nee McCullough) Parson.

Private services were held for the family.

Please sign the guest book or leave an online condolence for the family The Reichlin Roberts Funeral Home, 327 Cleveland Street, Elyria, Ohio is handling the arrangements.