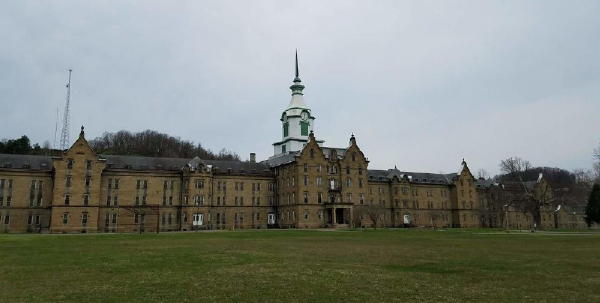 By Bob Weaver
There are spooky paranormal tours of Weston's Trans-Allegheny Lunatic Asylum in Weston, likely small tales told in the community and some dreamed up for commercial purposes.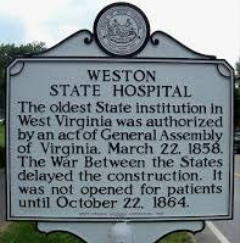 The asylum opened in 1864, in the 1950s housed over 2,500 patients before closing in 1994, most know it as Weston State Hospital.
This tale is not a fanciful story, but really happened in the 1970s, part of my almost 20 year service as a volunteer firemen, first in Spencer and later in Weston.
I was a mortician in Weston in the 1970s (some would think that's spooky enough), my funeral home immediately behind the firehouse, which allowed me to be a quick first responder.
Weston had a part-paid fire department, one firemen on duty 24/7. The tones went off and long-time firemen Kit Woofter quickly took off to the report of a fire at the state hospital. I came along shortly after.
The fire was in a bed-ridden patients room. Woofter, donning breathing apparatus, quickly made entry with a hose, belabored by a the smoke-filled room. I was coming behind.
Woofter soon discovered that the fire and smoke was coming from a mattress on which the patient was reclining. The charred body had sunk into the mattress, with a realization that the patient was deceased.
Continuing to make sure the fire was out with a smoke ejector pulling smoke from the room, Woofter made his way to the bedside and body.
A short time later, the charred woman opened her eyes and ask of Woofter, "How are you doing?"
Woofter, like my longtime firefighting friend from Spencer, Granville Lance, appeared to know no fear.
It was among a few times in my firefighting days I saw a firemen go into deep shock, Woofter struggling for words, was mortified.
The woman was still alive.
A call was made for an ambulance, emergency personnel extracted her blackened remains from deep in the burned mattress. She died enroute to the hospital.
Hospital officials said she had covered her body with cigarette lighter fluid, striking fire with a lighter.
Woofter continued his fireman's duties in Weston for a few more years before moving to new adventures in another state, carrying memories of the torturous scene for the rest of his life, he died just a few years back.
With the old state hospital now the commercial site for ghost tales, there is little doubt that the suffering experienced by many of the patients and their real life horrors within the walls supersedes today's exhibitions.