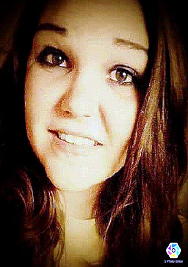 Heather Michelle Wilson, 27, of Parkersburg WV passed away October 4th after a long illness.

She was born April 30th 1992 in Grantsville WV.

She is survived by her 4 children Trenton Sims, Austin Sims, Adalynn Griffin and Emma Grace Wilson; her parents Patty and Robby Lamp of Grantsville and Scottie and Katie Holbert of Chloe WV; 4 brothers Robby Lamp, Josh Cranfield, Andrew Holbert, and Hobie Holbert; 4 sisters Charity Holbert, Felicia Alfred, Melissa Lewis, and Nicole Richards; Aunts and uncles Harley Wilson, Carrie Ball, Daniel and Ashlea Wilson, Lisa and Joey Duskey, and Lori and Brian Wagoner.

She is also, survived by grandparents Laura and Paul Hatfield, Starling and Brenda Holbert and Phyllis and Ronnie Layfield. Heather also had several cousins and extended family.

She is preceded in death by her papa Cherrel (Jack) Wilson and her Uncle Joey Lamp.

There will be a "Celebration of Life" to honor Heather on October 27th from 12 noon-5 p.m. at the Arnoldsburg Community Center in Arnoldsburg WV.