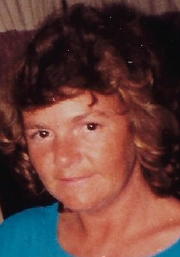 Delsie Francis Stump age 67 of Burnsville, WV departed this life on Tuesday, September 17, 2019 at the Ruby Memorial Hospital in Morgantown WV, following a short illness

She was born November 21, 1951 in Crisfield MD, daughter of the late Robert and Mary Hudson Lee.

Delsie was a homemaker and Pentecostal by faith. She loved deer hunting, fishing, camping, boating, spending time outdoors, living the quiet life in West Virginia, and spending time with family and friends.

On October 29, 1977 Delsie was united in marriage to John E. Stump, who survives at their home on Gem Road.

Surviving are 3 children, Mary Singleton of Oregon, Kendra Losh of Burnsville, and Rondell Losh of Gilmer Station WV; 2 siblings, Barbara Smith and husband David of Palm Coast FL, and David Lee of Baltimore, MD.

Also surviving are 9 grandchildren, 5 great-grandchildren, and a host of nieces, nephews, cousins and other loving family and friends.

Along with her parents, Delsie is preceded in death by 1 sister, Mary Ellen Crocket; 4 brothers, Rone, Kenneth, Michael, and Allen Lee; and 1 son-in-law, Julius Singleton.

A funeral service will be conducted at the Ellyson Mortuary, Inc. 2 Vanhorn Drive, Glenville WV at 1:00 p.m. Tuesday, September 24, 2019 with Pastor Bryan Groves officiating. Friends will be received from 5-8 p.m. Monday evening at the mortuary in Glenville.

Following services, Delsie's request for Cremation will be honored and the family will have private burial at a later date.

Ellyson Mortuary, Inc. is honored to assist the family of Delsie F. Stump with arrangements.