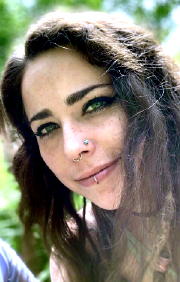 Marlaina Nicole Mincey, 29, of Glenville, passed away on September 4, 2019, at Ruby Memorial Hospital, surrounded by her family.

Born on July 11, 1990, in Tampa, Florida she is the daughter of Sean and Heather (Mincey) Coleman.

As a child, Marlaina began dancing at Jackie's Dance Studio, where she continued to train throughout her young life. She was a 2008 graduate of Plant City High, Florida. She then attended the University of South Florida where she began seeking a major in mass communications and a minor in dance.

In 2012 her family relocated to West Virginia. In no time, she grew to love the mountain state and became a member of a vast family that grew beyond the relatives she had visited in her "second home" through her childhood.

To her friends and family, Marlaina was a beacon of love, light, and happiness. Marlaina met each day electrically charged, larger than life, and ready to take on the world. The joy she brought to all those she met was infectious and her kindness, beauty, love, and sense of humor were just part of what made her such an incredible friend, daughter, and mother.

She loved her daughters fiercely. Being a true kid at heart made her the kind of mom that every child would be blessed to have. Marlaina also loved concerts, music festivals, and dancing. Life is best spent, "celebrating the people you love," and Marlaina lived by that sentiment.

In addition to her parents, she also leaves behind 2 daughters, Maria Noelle Mincey and Alexandria Mae Powell; two siblings, brother, Stephen (Danielle) Coleman and sister, Madison Coleman; life partner, Charles Powell; Nana, Lindy Harris; and many aunts, uncles, cousins, and countless friends.

Marlaina was preceded in death by her grandfather, Edgar Stephen Mincey.

Marlaina will be laid to rest in her family cemetery in Washburn WV, on Saturday, September 7, with services beginning at 6:30 p.m. A dinner and celebration of Marlaina's life will continue through the evening.

In lieu of flowers, the family requests that donations be made in Marlaina's memory to Heartwood in the Hills, 229 Heartwood Lane, Big Bend, WV 26136.

Funeral arrangements have been entrusted to Ellyson Mortuary, Inc.