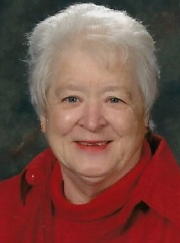 Lenora "Grandma Lee" Parsons Harris Miller, age 84, of Glenville WV (Camden Flats Community), departed this life in the early morning hours of Sunday, August 25, 2019 at her residence, with her loving family by her side.

She was born February 17, 1935 in Gilmer County, daughter of the late Delbert and Geneva Duelley Parsons.

During her working life, Lenora worked a number of jobs around the country, but locally she was known for working at Kenny Shoe Factory and was currently employed as a Foster Grandmother at the Gilmer County Elementary School in the classroom of Julie Perrin.

In her spare time, Lenora enjoyed crocheting, quilting, cooking, and spending time with family and friends. She especially loved children, whether it was caring for her own or children in the classroom, she loved them all.

In 1969, Lenora was united in marriage to Kenneth "Kenney" Harris, who preceded her in death in August of 1997. In 1999, she was also united in marriage to Rolland (Pod) Miller, who preceded her in death in May of 2004.

Surviving are 3 children, Sandy Simpson and husband Earl of Wideman AR, Mary Lou Bush of Grantsville WV, and Larry "Butch" Tallhamer and wife Jackie of Harrisville WV; 3 brothers, Jessie, Steven (Bub), and Jack Parsons, and 7 sisters, Madeline Duskey, Kay Peters, Greta Peters, Wanda Accord, Cora Kimes, Trish Kniceley, and Hallie Minney.

Also surviving are 5 grandchildren, numerous step-grandchildren and great-grandchildren, along with several nieces, nephews, cousins, and other special family and friends.

Along with her parents and husbands, Lenora is preceded in death by 3 siblings, Pearl, Eddie, and Chester Parsons.

A funeral service will be conducted at the Ellyson Mortuary, Inc. 2 Vanhorn Drive, Glenville, WV at 11:00 a.m. Wednesday, August 28 with Rev. Ronzel Roberts officiating. Burial will follow in the Collins Community Cemetery in Stumptown WV. Friends will be received from 4-8 p.m. Tuesday Evening at the mortuary in Glenville.

Ellyson Mortuary, Inc. is honored to assist the family of Lenora "Lee" Parsons Harris Miller with arrangements.