AUNT NETTIE'S PARLOR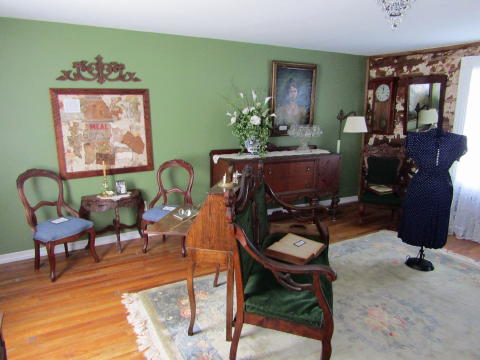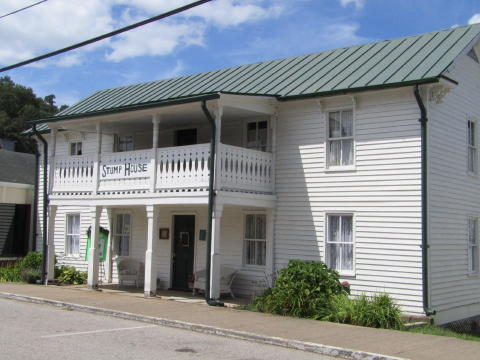 Miss Nettie reposed in the parlor or on
porch recalling her sunshine and shadows
By Bob Weaver 2019
The Calhoun Historical Society had an open house Sunday at the Grantsville Stump Hotel, featuring Miss Nettie Stumps Parlor. Nettie was a poet, writer, painter and dreamer.
The society, with a handful of volunteers and few financial resources, has meticulously furnished the first floor with period pieces representing the life and times of the hotel, the early Stump family and two of their best known residents in the 20th Century, Nettie and Spavy Stump.
The display is a dramatic walk back in time.
OTHER SECTIONS OF HOTEL ON DISPLAY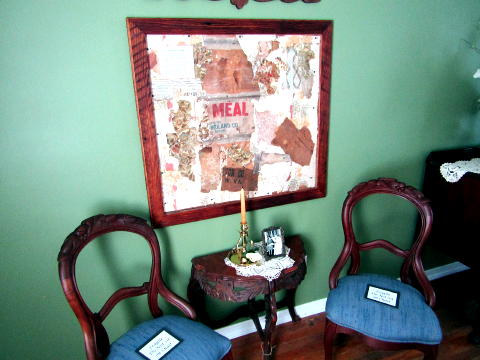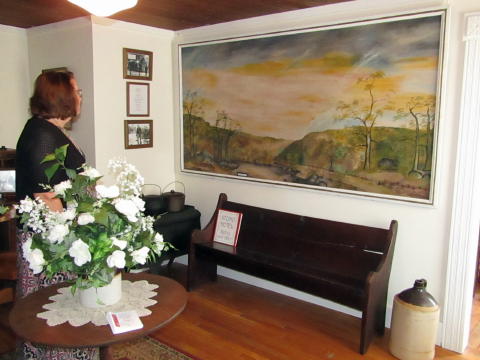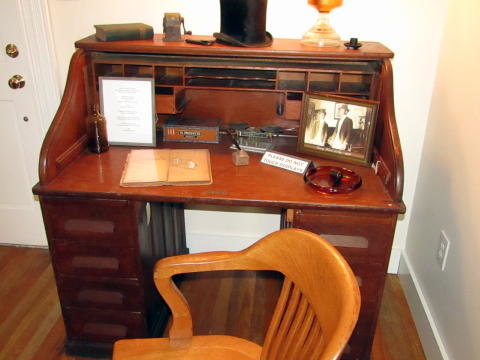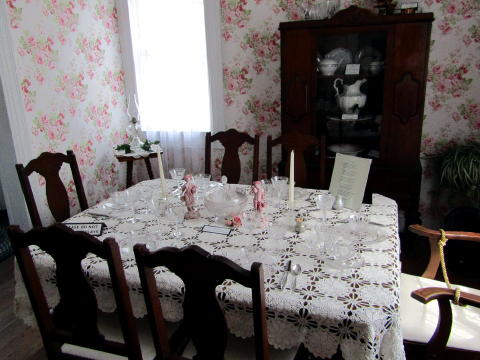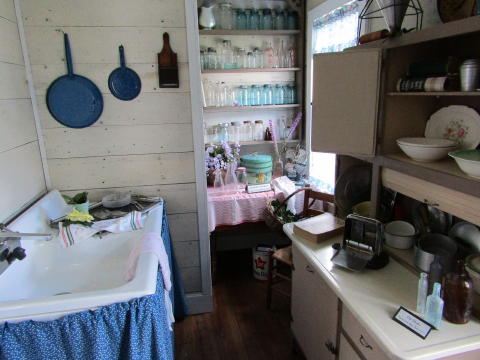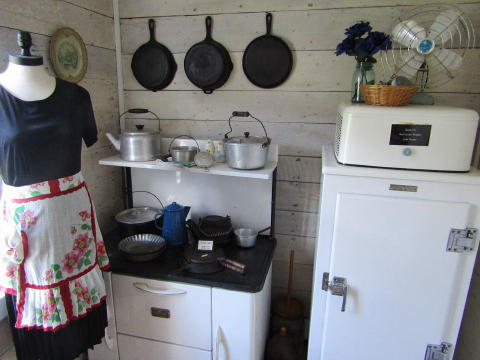 See   AUNT NETTIE'S SUNSHINE AND SHADOWS - "My Heart Has Been Stirred"

  STUMP HOTEL AND LIFE ALONG THE RIVER - Historical Project Calls For Preservation, Miss Nettie And Spav Remembered">

NETTIE STUMPS "CITY OF THE DEAD" - Early Calhouners Repose In Old Bethlehem Cemetery>

2015: HISTORIC STUMP HOTEL'S TELL-TALE WALLS - Calhoun Historical Society Restoration, You Can Hear "Spavy" Playing The Fiddle

STUMP HOTEL HISTORIC GRANTSVILLE STRUCTURE - Spavy And Aunt Nettie Town Characters

RIBBON CUTTING ON HISTORIC STUMP HOTEL - Public Invited To Attend