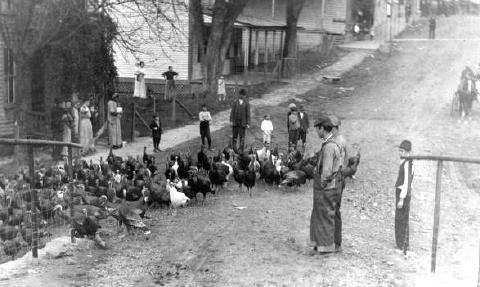 This picture was taken of a turkey flock on Main Street from the Grantsville end of Little Kanawha bridge when Grantsville still had dirt streets.
Notice the lack of automobiles. The house in the center of the picture is in the location of the current US Post Office. According to writing on the back of the photo, that house was the Hardman house and standing in the side yard are Susan and Eva Hardman.
The building on the corner above it was at one time a grocery store run by Claire and Hill Smith, and later on was a restaurant called "The Greasy Spoon."
(Original photo scanned by Delma (Bower) Atkinson)