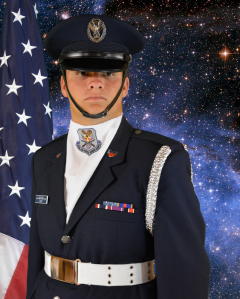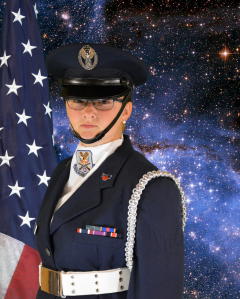 Bradyn Toney and Kameryn Toney
Submitted by Jackie Blankenship
Cadets C/SrAm Bradyn Toney and Kameryn Toney graduated from Civil Air Patrol Virginia Wing Honor Guard College on August 2, 2019 at Langley Air Force Base.
Among the training received included POW and Missing Man Table Ceremony, Six Man Casket Flag Folding, Changing of the Guard, Casket Wreath Placement, Color Guard, Posting the Colors, and others along with Rifle drills.
The Langley Air Force Honor Guard Team assisted the Cadet Cadre in the Honor Guard training during a week long stay at Langley Air Force Base.
The Calhoun Composite Squadron Cadets along with the Deputy Commander of Cadets and the Squadron Commanders would especially like to thank Col. Ruth Buslinger, Maj. Robin Haight, the Langley Air Force Base Honor Guard Team, the Civil Air Patrol Virginia Wing, the Senior Members in the staff and the Cadet Cadre, for this awesome training opportunity.