SINCE THIS ARTICLE WAS WRITTEN, OLEN SIERS HAS PASSED>p>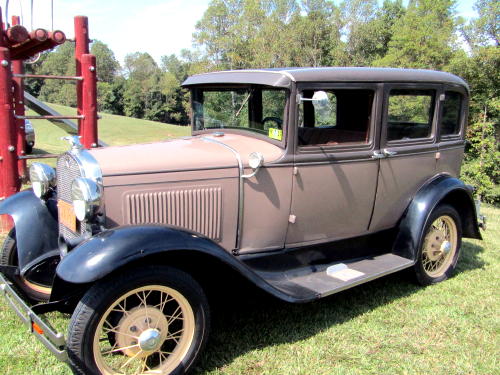 Siers 1930 Model T
By Bob Weaver
A weekend event drew a number of car show enthusiasts to Calhoun Park, part of a Civil War re-enactment weekend.
Among those attending was Mt. Zion resident Olen Siers, about 94, who brought his prized possession, a beautifully restored 1930 Model T.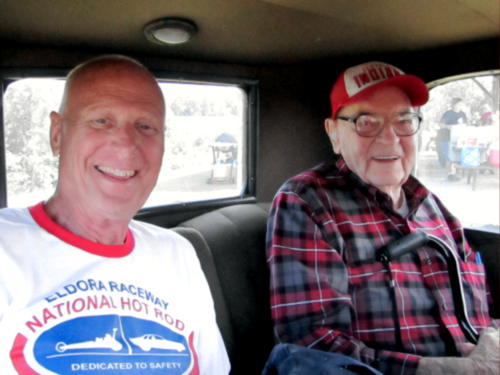 Car enthusiast Donnie Pitts, who has five
antique cars, takes a spin with Siers
Siers treated some folks for a ride in his Model T.
Siers who left Calhoun for Ohio to get a job with the Ford Motor Company for 32 years, said "I never was broke again."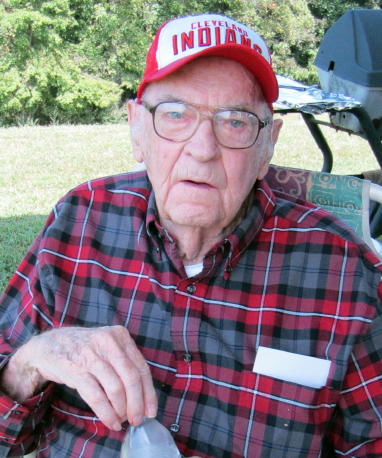 "That was a really great ride," says Siers
See   CALHOUN'S OLEN SIERS- "You Couldn't Make A Dollar," From Grapevines To Electronics