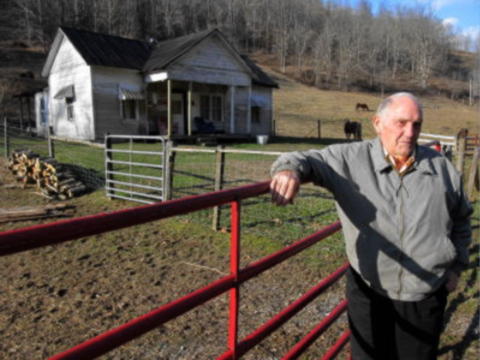 Halman W. Nettles, 87, of Gip, Braxton County, died in 2019.
Nettles was a Braxton businessman and farmer, well known to the Calhoun community.
A businessman, he operated Mt. Nebo Tractor and Equipment for eight years and then Nettles Equipment for the last 30 Years. He was a farmer having bought his first cow when he was seven years old. He was also a minister of the gospel preaching his first message at age 19. Halman was a veteran and served four years in the U.S. Army stationed in Germany. He had a love for a simple life and was very proud of his family. Halman enjoyed reading the Bible and was a member of Gip Community Church.
Interment was in the Nettles Family Cemetery, Elmira.
See also   HALMAN NETTLES RAISIN' CATTLE OVER 75 YEARS - Gip-Elmira Was Farming Community