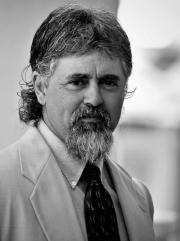 Robert E. Lowe, 60, of Elizabeth WV, passed away Saturday, August 3, 2019.

He was the son of Gayle and the late Robert Lowe Sr. of Elizabeth. He was elected to the Wirt County Commission in 2004 and was the longest continuous serving Wirt County Commissioner. In addition to his duties as county commissioner, was also a farmer and operated a sawmill, cutting wood for many Wirt County residents.

Robert was a 1977 graduate of Wirt County High School and a 1982 graduate of West Virginia University with a BA in Music Education. While at WVU, he was a member of the WVU marching band playing trombone, played in a jazz band and was a member of the house band at Cedar Point. He helped with the high school band and loved band music. While in college, he also worked at Hastings Funeral Home in Morgantown.

In addition to his mother, Robert is survived by his wife Cindy; his children Matt Lowe and wife Wendy, and Kristina Logan Lowe; his brother Richard Lowe; close family friends Scott and Penney Simonton and two "same as children" Wyatt and Shelby Simonton.

Visitation will be Monday, August 5, from 2 to 4 and 6 to 8 p.m. and Tuesday, August 6 from 9 a.m. until the time of the funeral service at 1 p.m. at Matheny Whited Funeral Home of Elizabeth, with Pastor Dwight Goff and Pastor Mark Lowe officiating.

In lieu of flowers, donations may be made in Robert's memory to St. Jude Children's Hospital.