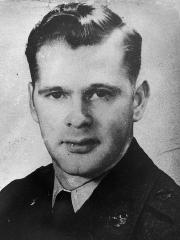 Arthur Everett Brannon, 86, "Art" passed away peacefully on June 10, 2019 at Tidewell Hospice, Florida, with his loving family surrounding him.

He was born on June 12, 1932 in Spencer, West Virginia to the late Thomas Everett and Maggie Mae Brannon of Roane County WV.

Arthur grew up in Spencer, West Virginia. He graduated from Spencer High School in 1951. After high school he proudly enlisted in the United States Army.

Arthur was married to the late Buna Jarvis Brannon in 1957. The high school sweethearts were happily married for over 60 years. Arthur had an incredible career working for Liggett Myers Tobacco, followed by over 20 years with United Parcel Service. Some believe he truly bled "brown." Arthur was a member of First Baptist Church of Bradenton where he was an active member of the Men's Group and Welcome Committee. He was a member of Beni Kingdom Shriners of Charleston, West Virginia and a Member of the Nitro Masonic Lodge #170. As a staunch Republican, he felt it was his patriotic duty to work at the voting polls for over 45.

He enjoyed traveling with his late wife and seeing the country, including a memorable trip to Hong Kong. He enjoyed meeting new people and leaving as a friend. As a father and grandfather, he made time for performances, athletic events, tea parties and never wanted to miss anything with his grandchildren. He often said that he was happy because "I have lived a good life!"

Arthur is survived by his son James Brannon (Connie) and his daughter Elizabeth Trent (Todd) all of Bradenton, Florida; His sisters Carolyn Reed of Spencer, West Virginia and Peggy Richie of Calhoun County, West Virginia. His grandchildren James Brannon Jr. of Benton, Kentucky, Nicholas Trent and Samantha Trent of Bradenton, Florida; four great-grandchildren, his nieces, nephews and many other relatives.

Arthur was preceded in death by his wife Buna Burlyn Jarvis Brannon; his son David Wayne Brannon and his brother Glenn Brannon (Kay), his sisters Myrtle Diamond (Charles), Mary Kathleen Steinke, Rose Beatte, Nancy (Don) Romine.

A memorial service will be held at John H. Taylor Funeral Home, Spencer, Saturday, July 20 at 11:00 a.m., with the Rev. George Chandler officiating. The family will have a private ceremony at the Clover Cemetery, with military honors and Masonic graveside rites.

In lieu of flowers the family requests memorial donations be made to First Baptist Church of Bradenton or Tidewell Hospice.