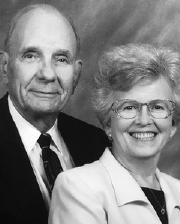 Ernest Roy Smith, 88, formerly of Vienna, WV, passed away on Saturday, July 7, 2019 in Wilmington, NC.

He was born on July 22, 1930 to the late Thomas Burl and Elsie Sturm Smith in Parkersburg, WV.

Ernest was preceded in death by his wife, of 67 years, Nila Lee Francis on January 28, 2018, his sister Mary Francis Smith Johnson and his brother Jack Smith.

He leaves behind his brother, Burl Smith Jr. (Adriana) of Parkersburg WV; daughters, Christine Pfund (Gregg) of Wilmington NC, Terry Reale (Phil) of Charleston WV and Leland NC, and Susan Dulaney (Rick) of Palm Harbor FL; five grandsons, Chris Dulaney of Morgantown WV, Brett Dulaney of Palm Harbor, Fl, Philip Reale, II of Hurricane, WV, Anthony Reale of Wilmington NC and Grant Pfund also of Wilmington; and, four great grandchildren, Mya Dulaney of Morgantown, Brian and Matthew Dulaney of Palm Harbor, and Edison Rose Reale of Hurricane WV.

Ernest and Nila were Calhoun County High School sweethearts. He was a four-year letterman in football, basketball and fast pitch soft ball and she was his cheerleader. He graduated in 1947 and she in 1949. They loved their school and every year attended the reunion. Before attending Calhoun County High School he attended Tavennerville Grade and Washington Junior high School in Parkersburg.

Ernest retired from the C&P Telephone Company where he was instrumental in the installation of direct distance dialing in the State of WV, as well as maintaining and keeping equipment in the best of condition. He was frequently an usher at Vienna Baptist Church, a volunteer fireman for Vienna, and was very competitive in C&P golf tournaments across the state in his younger years. He was probably best known at Grand Central Mall where he spent quite a bit of his time visiting with anyone and everyone.

A small graveside service will be held on Friday, July 12, 2019 at 11:00 a.m., Mt. Zion United Methodist Church in Mt. Zion, WV. Arrangements are being directed by Stump Funeral Home & Cremation, Inc., Grantsville, WV.

Online condolences may be expressed at www.stumpfuneralhomes.com

Memorial Contributions can be made to Calhoun County High School Alumni Association, PO Box 11, Grantsville, WV, 26147.