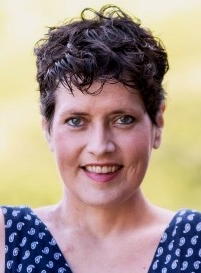 Nicole Linn "Nicki" Stump - On June 3, 1980 a baby was born in Wheeling, WV. This was no ordinary child that God brought into this world; this baby would grow up to touch the very lives of many, many people. Nicole Linn Ashby Stump was this child. On June 25, 2019, God chose to take His child back into his heavenly kingdom.

Nicki was always a happy person who thoroughly enjoyed life and all that knew her truly loved her. Her smile and happy demeanor were infectious. She made people's lives better.

Nicki was the only daughter of Paul and Linda Ashby. She attended Calhoun County High School and graduated in 1998. After graduation she went on to Glenville State College where she earned her AB degree in Education in 2003. In 2011 she received her Master's in Education from WVU.

As a young child Nicki always wanted to be a school teacher. She fulfilled this dream and taught pre-school and kindergarten her entire career. She taught at Cubby's in Bridgeport, Adamston Elementary and Johnson Elementary, where she experienced the love of a true school "family." Ovarian cancer may have taken her life on this earth, but her legacy will always be that she dedicated her life to teaching young children whom she adored. She loved her school life and eagerly performed her teaching duties each and every day.

Nicki was a Christian and Methodist by faith. She loved the Lord and is now serving him in Heaven. He knows why he has chosen Nicki to be with him and although we may not see the reason, he does.

She is survived by her loving husband Jason Michael Stump, and in October they would have been married twelve years. Nicki always was eager to talk about Jason's personal and professional accomplishments, this delighted her to no end. He was the love of her life. She is also survived by her two wonderful children, Kyah Linn who is eleven and Colton Michael who is six. Nicki was a fantastic wife and mother. She spent her life living and sharing love with her family.

Also surviving and mourning their loss are her father Paul Ashby Sr., her brother Paul Ashby Jr., sister in law Shasta Asbhy, and Nicki's loving step-mother Linda Rose Ashby; step-sisters Jenny Moore and Stephanie Penson and step brother-in-law Matthew Moore; three outstanding nephews, Caleb, Gabriel, and Zachary Ashby; mother and father in-law John and Sharon Stump of Grantsville WV; in-laws Dee and Kevin Tanner of Millwood and their three sons Jacob, Clay and Ethan, nephews that she loved dearly.

She also leaves behind several aunts, uncles, and cousins. There are many more people who could be mentioned since Nicki was loved by everyone, but a few need special mention, special cousin Traci DeGarmo Leon; her "high school buddies," Amy Cottrell, Chas Bunch and Bree Cunningham who were special in her life. The Johnson Elementary staff embraced and nurtured Nicki in every way and gave her strength in her battle. One person in particular, her best friend Valerie Lively who she taught with and was her confidant.

Preceding her in death was her phenomenal mother Linda Lou Meek Ashby. Linda was her foundation for life and Nicki lived her life inspired by her mom's teachings. Also preceding her in death were her grandparents Floyd and Helen Meek and Vivian and Ruby Ashby.

Nicki's life will be celebrated at the Davis-Weaver Funeral Home 329 E. Main Street Clarksburg WV, on Friday, June 28, 2019 from 3 until 8 p.m. Funeral services will be held at the funeral home on Saturday, June 29, 2019 at 11 a.m. with Pastors Kevin Bender and Allen Burnsworth presiding. Interment will follow at Floral Hills Memorial Gardens. In lieu of flowers donations may be made to the American Cancer Society in Nicki's memory.

Online condolences may be made at   www.davisweaverfuneralhome.com   The Davis-Weaver Funeral Home is honored to serve the Stump Family during this time.