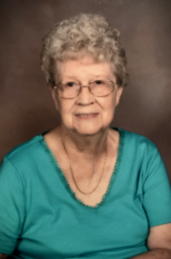 Roella Newbrough, 82 of Parkersburg, formerly of Brohard WV, passed away June 22, 2019, at Eagle Pointe of Parkersburg WV after an extended illness.

Roella was the daughter of the late Edwin and Ruth Bonnett Bailey. She was a member of South Parkersburg United Methodist Church, and loved to play cards and work puzzles.

She is survived by her husband Robert W. Newbrough; children James Hall (Debbie), Debra Turner (Carl), Harvey Hall Jr. (Mary), Johnnie Hall (Vickie), Ruth Gibbs (Tim Miller), Cindy Jean Evans (Tim), Delbert Hall (Shawn), Gary Christopher (Kimberly), Robert Newbrough Jr. (Michelle), 36 grandchildren; 37 great-grandchildren; and 1 great-great-grandchild.

Mrs. Newbrough was preceded in death by her parents; her first husband Harvey Hall Sr; son Jackie Anderson; grandchildren Christopher Hall and Cameron Newbrough.

Visitation will be Tuesday, June 25, 2019 from 11:00 am to 2:00 pm at Matheny Whited Funeral Home, Elizabeth WV, where funeral services will be at 2:00 pm. Burial will be at Wolverton Cemetery at a later date.