IN CASE YOU CAN'T REMEMBER WINTER

By Bob Weaver - February, 2003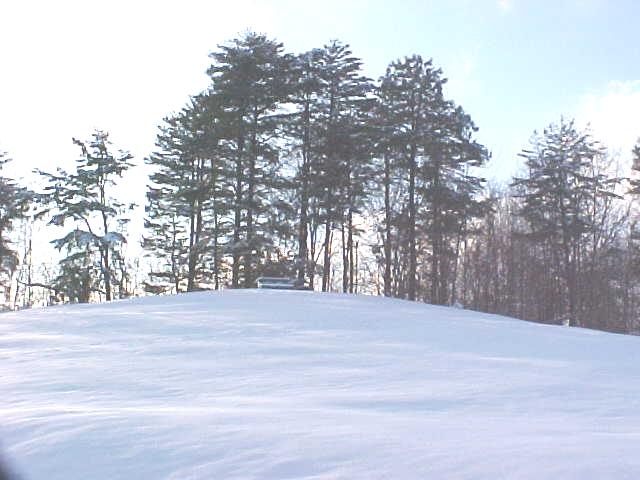 The skyline of "The Knob"
It was not a blizzard like Whittier's famous poem "Snowbound," but it was a snowbound kind of day yesterday in the Village of Hur, with little traffic and little movement.
The highways were hazardous, a time to settle back and read, talk and eat lots of comfort food. A time to consider the tiniest of blessings, enjoy the cats and dogs and watch the birds. And even time to read Whittier's poem, one more time.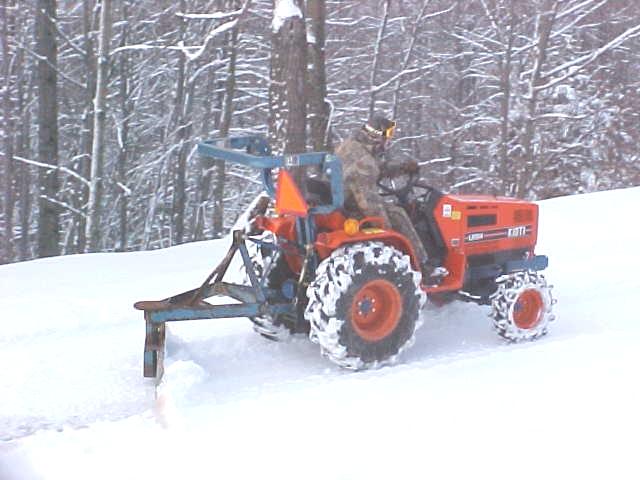 Rick Fitzwater being a good neighbor, plowing the snow
All day the gusty north-wind bore
The loosening drift its breath before;
Low circling round its southern zone,
The sun through dazzling snow-mist shone.
No church-bell lent its Christian tone
To the savage air, no social smoke
Curled over woods of snow-hung oak...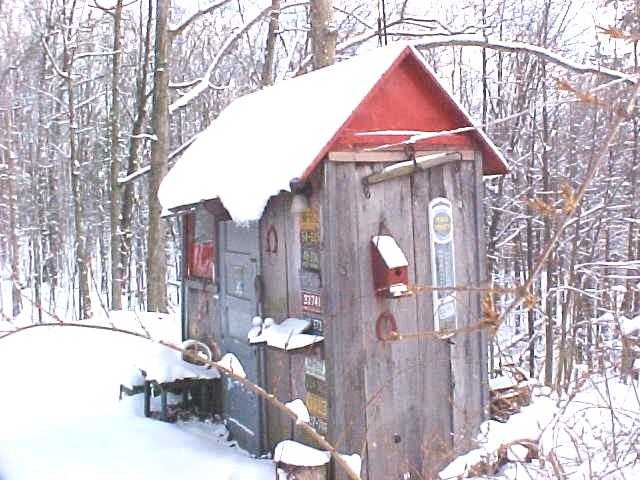 The famous Hur outhouse, featured on web sites and public radio
A solitude made more intense
By dreary-voicëd elements,
The shrieking of the mindless wind,
The moaning tree-boughs swaying blind,
And on the glass the unmeaning beat
Of ghostly finger-tips of sleet...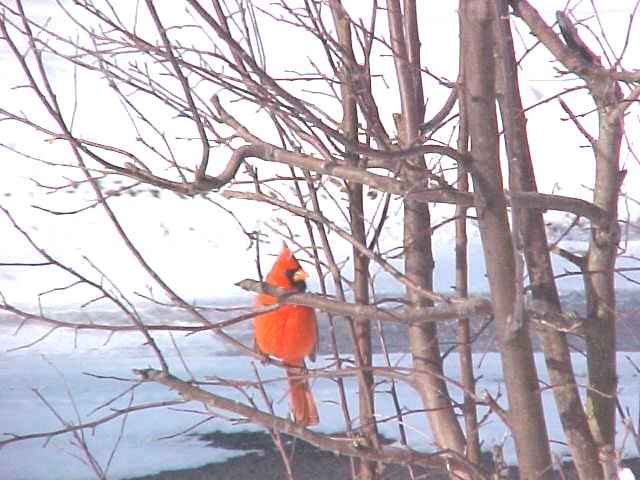 Flashy red cardinal, the male
Beyond the circle of our hearth
No welcome sound of toil or mirth
Unbound the spell, and testified
Of human life and thought outside...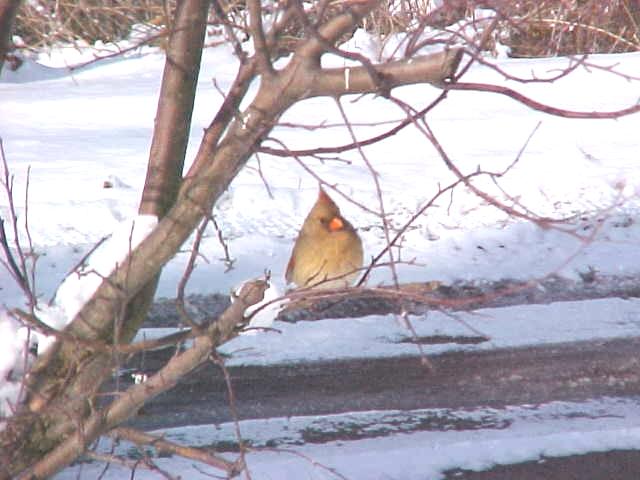 Not so flashy cardinal, the female
We minded that the sharpest ear
The buried brooklet could not hear,
The music of whose liquid lip
Had been to us companionship,
And, in our lonely life, had grown
To have an almost human tone...
From
Snow-Bound
A Winter Idyl
by John Greenleaf Whittier
Read the entire poem here Poets Corner-Bookshelf