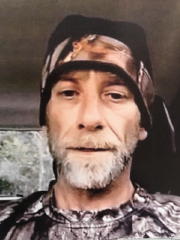 Jeffrey Scott Sampson, 49, of Mt. Zion, WV departed this Earth following a tragic car accident on May 17, 2019.

He was born in Parkersburg, WV on December 11, 1969, a son of Kathy (Richards) Morris (step-father Bill) of Spencer, WV and Darrell Sampson of Grantsville, WV. On August 11, 2007 he married Brandi Lea Burrows. He was employed by ConServ, Inc. He loved spending time with family.

He was preceded in death by his maternal grandparents, Willard and Alice Richards and paternal grandparents, Will and Mittie Sampson.

In addition to his parents and wife, he is survived by children Hailey and Tyler Sampson; sisters, Chelsey Sampson, Michelle Delaney, Patricia Woodward, Shelia Kendall, Kristi Roudebush and brother Jessie Darrell Sampson brother; in-laws, Edward and Sandra Burrows of Mt. Zion; several aunts, uncles, nieces, nephews, and a great-nephew. He is also going to be missed by many co-workers and friends who referred to him as "Scotty 2 Hottie".

A funeral will be held at Stump Funeral Home & Cremation, Inc., Arnoldsburg, WV on Wednesday, May 22, 2019 at 1:00 p.m. with Rev. Rick Methenry. Visitation will be held at the funeral home Wednesday from 11:00 a.m.-1:00 p.m. Interment will take place during a private ceremony at the Burrows Farm, Mt. Zion, WV.