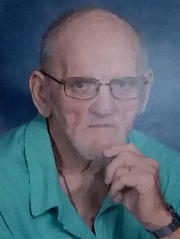 Emery Curtis "Bud" Lipscomb, 76, of Shinnston, went to be with the Lord, on March 26, 2019 at Ruby Memorial Hospital, Morgantown, following a short illness.

Emery loved going to church, spending time with family, fishing, working on cars and drives in the mountains.

Survivors include his wife, of 54 years, Mary Ann Gooden Lipscomb; daughter, Susan Kay Lipscomb of Shinnston; son and daughter-in-law, Glen and Alberta Lipscomb of Thornton; son-in-law, Silas Glaspell of Looneyville; brothers and sisters-in-law, Gary and Drema Lipscomb, and David and Alberta Lipscomb; sister and brother-in-law, Margaret and Barry Brand; eight grandchildren and eight great grandchildren.

He was preceded in death by his parents, Emery A. and Margaret E. Mundell Lipscomb; daughter, Peggy Lipscomb Glaspell; sisters, Angie Lipscomb Rice and Joann Metheny.

John H. Taylor Funeral Home, Spencer, is assisting the family with arrangements.