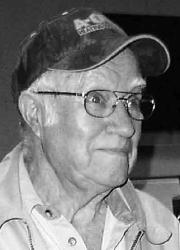 William "Bud" Francis passed away at his home March 7 after a long illness.

He was 78 years old. He was born March 22, 1940, in Grantsville, W.Va. Bud was a devout Christian and was very active in church his entire life. He was also an accomplished musician playing in many gospel bands.

He enlisted in the U.S. Army and served his country in Vietnam in 1963 and 1964. He led his life as an example of patience and virtue and was well-known as an honest, kind and generous man. He was preceded in death by his parents William H. Francis and Cina Davis Francis, his brother George Francis and two sisters, Lois Elfrink and Helen Francis.

He is survived by his wife Patricia Francis and his two sons Michael and Timothy Francis and one granddaughter, Aaliyah Francis.

Following a life of Christian principles, Bud donated his body to the WVU Medical School. He wished that even in death to help others learn and to ease others' suffering.

A celebration and remembrance service will be at 6 p.m. Monday, March 18 at Faith Gospel Church on Lost Pavement Road.