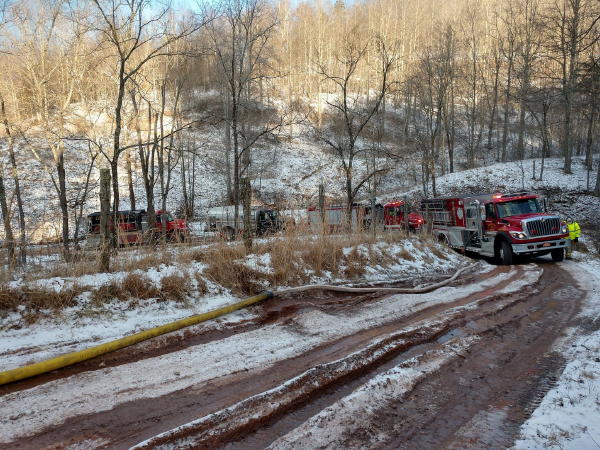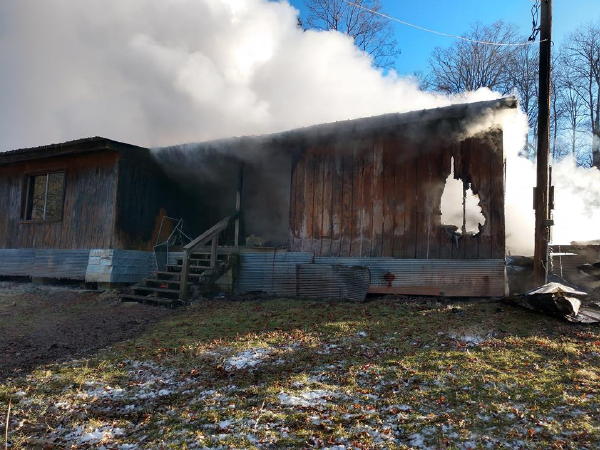 Photos courtesy of the Arnoldsburg Volunteer Fire Department
All three Calhoun VFDs were paged out to a structure fire in the 300 block of Walker Road at 7 a.m. Thursday, Feb. 1st, 2020.
The fire was the Murphy mobile home on a hill off Walker Road, a total loss.
The temperature was hovering at -4 degrees.
The pumps on all pumpers and tankers froze with minor exception.
The Big Otter VFD also responded to the fire.
Firemen said fire hydrants along Route 16 were also frozen, an event that rarely happens.
Walker Road is off State Rt. 16 near Chloe.