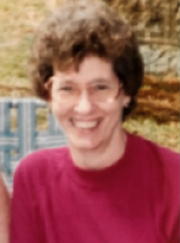 Yvonne M. Morrison, 83, of Stumptown, WV passed away peacefully on October 28, 2018.

Yvonne was born in Shock, West Virginia on September 14, 1935 and graduated from Glenville State College with a degree in teaching. She married Charles on June 25, 1960. She enjoyed cooking, crocheting, gardening, and cross-stitch.

Yvonne is survived by her loving husband of 58 years, Charles, her children, Charles and Eric, grandson Tony (Natasha) and great grandchildren Aiden and Aryia, siblings Gene (Patty), Carolyn (Brooks) Norman and Marvin (Caroline).

She was preceded in death by her daughter Leigh Ann and parents Gale and Ruth Miller.

A funeral service will be held at 7:00 p.m., Thursday, November 1, 2018 at Stump Funeral Home & Cremation, Inc., 1440 Arnoldsburg Road, Arnoldsburg, WV. Visitation will be held Thursday from 5-7 p.m. Interment will be in Miller Cemetery.

Online condolences may be expressed at www.stumpfuneralhomes.com

In lieu of flowers, the family requests donations be made payable to: WVU Foundation (Memo line on check should read "In memory of Yvonne Morrison/WVU Cancer Institute) Mailed to: WVU Cancer Institute, Office of Philanthropy, P.O. Box 9300, Morgantown, WV 26506.