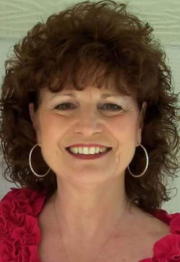 Janis Lynne (Beecher) Ritchie, 67, of Summersville, WV, passed away Monday, September 17, 2018 at the Bowers Hospice House in Beckley, surrounded by family and friends, after a year-long battle with cancer.

Janis was born in Pennsylvania on April 30, 1951, the daughter of James and Marilyn Beecher. With her three siblings, Stevan, Robin and Andrea, she grew up in Calhoun County, West Virginia; and was a proud member of the Calhoun High School class of 1969. She kept close friendships with many classmates throughout her life.

Janis moved to Summersville in 1986, and worked at the Summersville Regional Medical Center until her retirement in 2017. Janis was known by many of the residents of Nicholas County due to her years at SRMC. Patients and families could always count on seeing her contagious smile, and she made everyone feel welcome and loved. She treasured her friendships with her co-workers, who were like family to her.

Janis will be remembered for her great love, faith and worship of her Lord, Jesus Christ, beside whom she now walks in Heaven. Janis was a member of Calvary Baptist Church in Summersville - her beautiful voice, singing hymns of praise to the Lord, will be forever missed by the congregation.

Janis was preceded in death by her father in 2000. She is survived by her mother, brother and two sisters.

The greatest love in Janis' heart was for her children, grandchildren and great-grandchildren: son, Brian (Kristie) Ritchie of Grantsville, and daughter, Lisa (Eric) Harris of Summersville; granddaughter, Elaina (Charles) Adkins; grandson, Austin (Emily) Ritchie and great-grandchildren, Owen and Jackson; grandson, Nicholas Harris (Tesla Kabala) and great-grandchildren, Kaysen, Layken, and Maysen (due in October); grandsons, Casey, Cole, Conner, and Carter Ritchie; granddaughter, Hollie Harris and great-granddaughter, Isabella; and step-grandsons, Colton and Braydon Harris.

In addition to her family and many friends, Janis will be especially missed by her special friend, Bob Fockler, and his family.

Funeral services will be held on Saturday, September 22nd at 11:00 AM at the White Funeral Home in Summersville, WV, with Rev. Ryan Trescott officiating. Viewings will be on Friday, September 21st from 6:00 - 8:00 PM, and on Saturday from 10:00 AM - 11:00 AM. Burial will be in the Walker Memorial Park in Summersville.

Private online condolences, and other expressions of sympathy may be directed to the family at www.whitefuneralhomewv.com

The family wishes to express their gratitude to the Ansted Center Nursing Home and Bowers Hospice House for their care and compassion through Janis' illness and passing.