80 YEAR OLD LULA NORMAN PUMPS GASOLINE FOR FIRST TIME
(02/04/2023)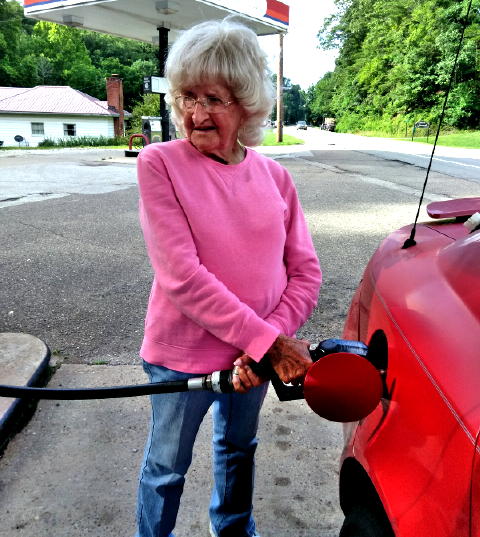 2018 - 80-year-old Lula Norman of Pleasant Hill pumped gas for
the first time in her life at Baker's Mart in Grantsville.
Over the years members of her family have always done
the task for her, and she just decided she wanted to learn
how. Family members said she was very proud of herself.