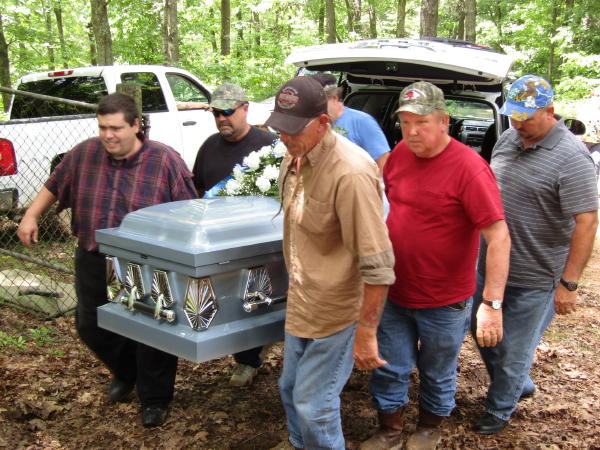 Pallbearers take him to mountaintop cemetery...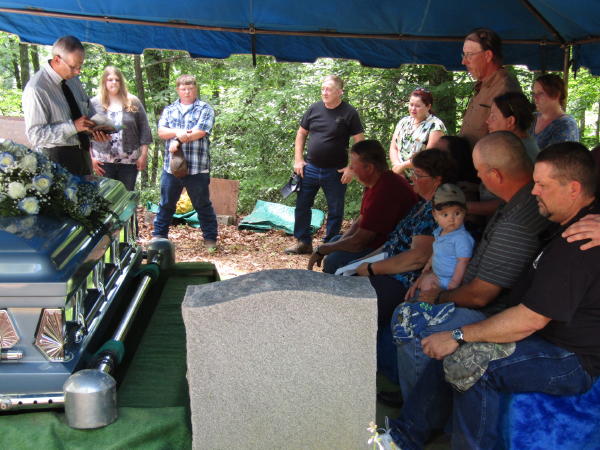 ... where family says their final goodbyes
By Bob Weaver June 2018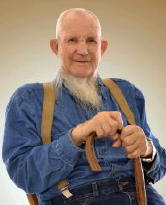 89-year-old Denver Nicholas seldom strayed from his backwoods home on Bear Run, holding to his roots, his family and his history.

The Nicholas family were newcomers to what was to become Calhoun, Leven Nicholas (1756) and Zephhiah Nicholas, Jr. (1764) came to Bear Run about 1820.
Since the death of his wife, Denver mostly lived alone in a jenny lind house in the remote woods, a farm near the Bear Fork Wilderness where he could "work a horse better than any man."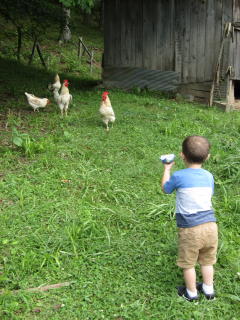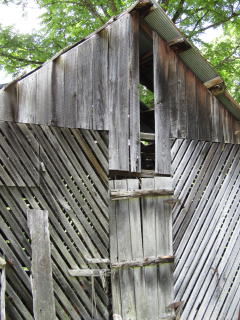 Denver's descendant plays with his
chickens, an old corn crib is nearby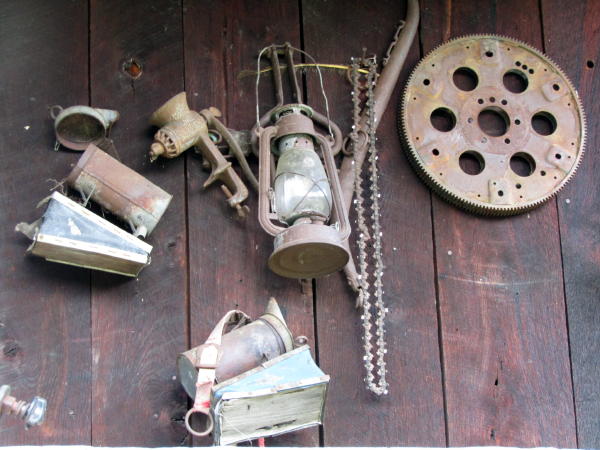 Old artifacts hang on porch
His parents house, Simon and Emma Nicholas, was even deeper into the Bear Fork woods.
He led a simple life, with what family members said was a true passion for God, often breaking into his version of "Amazing Grace."
He worked in timbering, and several years in the oil and gas field.
Following his service at the Ebeneezer Church, he was transported by the John H. Taylor Funeral Home, accompanied by the extended family, to the quiet mountaintop were he now rests.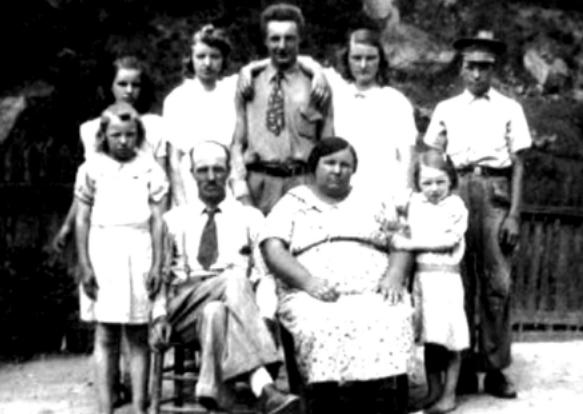 Simon Anderson and Emma Etta Cottrell Nicholas Family
Front (L-R) Maxine Nicholas, Simon Nicholas, Emma Etta
Cottrell Nicholas, Jean Nicholas; Back: Murl Nicholas,
Marie Nicholas, Ernest Nicholas, Macil Nicholas, Denver Nicholas
Photo Courtesy of Missy Nicholas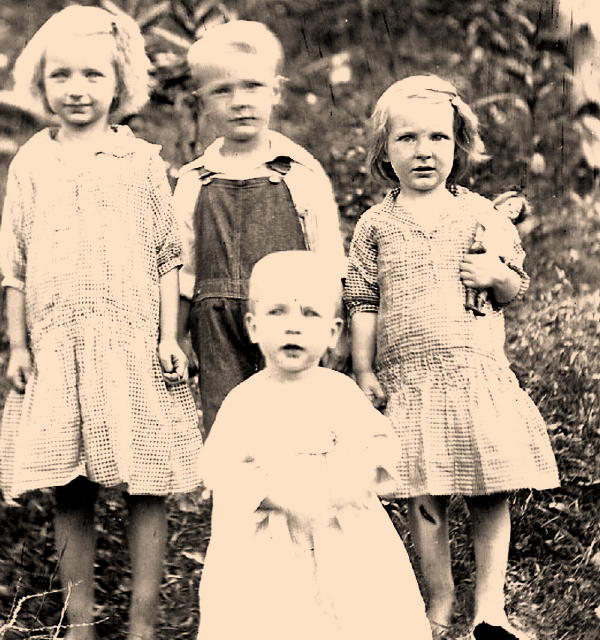 Marie, Ernest, Macil and Denver Nicholas of Frozen, 1920's
Photo Courtesy of Troy Cottrell