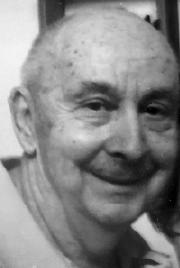 William (Bill) Edward Martin, 82 of Elizabeth, WV passed away on April 5, 2018 at his home.

He was born on March 12, 1936 to the late Harry Martin and the late Pauline McFee Roberts.

Bill attended Mountain State college and Potomac State, was in the Army Reserves and retired from E. I. Dupont on June 30, 1982 after 33 1/2 years.

after retirement he was active with the Wirt County Sideliners, and attended and enjoyed all sporting events.

He is survived by his wife of 59 years Janet Thorne Martin; daughters Tina Brown of Parkersburg WV and Sheila (Jeff) Miller of Palestine WV; grandchildren Brent (Mackenzie) Brown, Stacey (Chase) Mills and Dr. Joshua Valentine; step-grandchildren Tiffany Miller, Amy (BJ) Ray, and Nathan Miller; great grandson Cameron Chase Mills; and step great grandchildren Abby Shawyer, Joey Miller, Caden Ray and Braxton Ray; sister Helen Mason of Spokane WA, and half sister Debi (Dave) Lee of Parkersburg.

In addition to his parents, he was preceded in death by a brother, Robert Martin, and a half-sister and a half-brother.

Services will be at Matheny Whited Funeral Home in Elizabeth on Monday, April 9, 2018 at 1:00 p.m. with Rev. James Bruce officiating.

Visitation will be on Sunday April 8, from 3-7 p.m. and 1 hour prior to the service on Monday.

Special thanks to caregivers Cindy Holmes Anderson, Rebecca Page, Terry McCauley and Angela Nester from Hospice-House calls of Wood County.