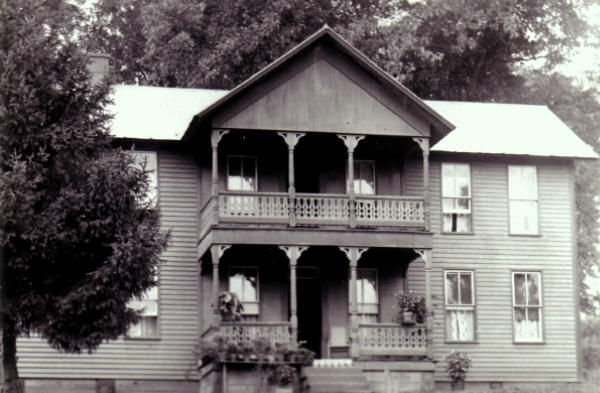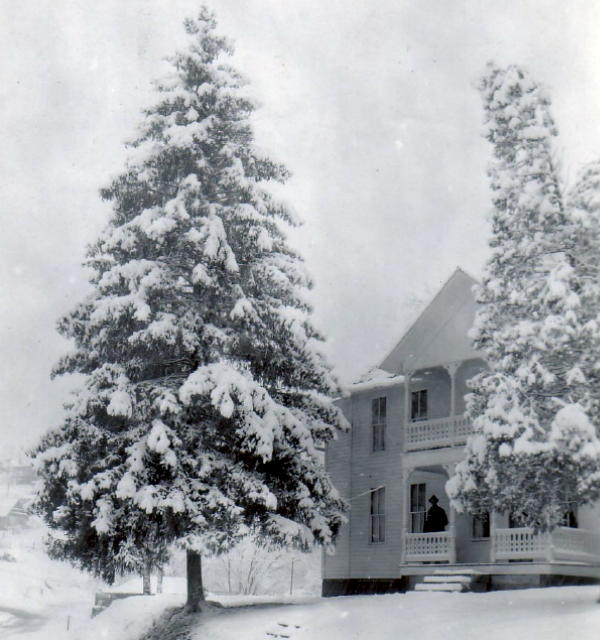 Photos Calhoun Historical Society
Grantsville resident Peter Johnson constructed his house the late 1800s, an elegant Grantsville structure was demolished when the current Grantsville bridge was constructed.
The house stood along Rt. 16 in Grantsville near the original Hope natural gas headquarters, and during the early years of Calhoun County High School many rural Calhoun students boarded there.
Johnson (1826-1916) was the son of Robert and Elizabeth Huffman Johnson and was the owner of 130 acres of farm land in Center District.
In 1856 he married Matilda Ball (1838-1902), daughter of John and Rachael Barr Ball, and sometime thereafter the house was built.
Their children included, Laura V., born May 26, 1857, died July 18, 1859; D. Franklin, July 18, 1860; Cordelia B., May 6, 1862; Floyd V., April 2, 1864; Evalena B., May 18, 1866, died December 9, 1866; Henrietta F., August 31, 1869; Willie K., February 24, 1872; Jefferson C., May, 1875.
Peter Johnson served several years as Justice of the Peace and acted as assessor, assessing the land in Calhoun County.
Johnson and his wife are buried in Bethlehem Cemetery.
If you have history on Johnson and his family, we'd like to hear from you.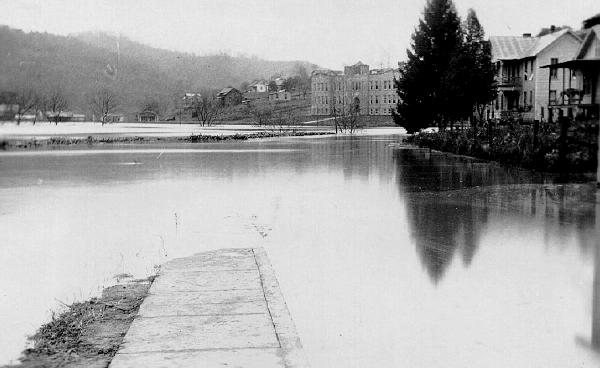 Early flood photo in Grantsville shows Johnson house to the right
(Norma Knotts Shaffer Collection)