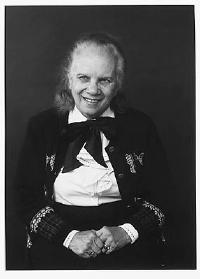 Jane Taylor George of Walton, WV passed away at home on February 19, 2018. She was born November 11, 1922 in rural Roane County to Ray and Beulah Lowe Taylor.

She attended schools in Roane County, graduating from Spencer High School in 1939 at the age of 16. In her adult life she earned a Master's Degree from West Virginia State College.

Jane was a strong, independent woman with the drive and will to do anything. She was well-educated, widely traveled and she had a love for language—be it poetry, prose, or song. In the 1960's she worked for the state of West Virginia as a craft specialist. She was a fervent supporter of West Virginia's folk heritage and devoted her adult life to teaching and promoting the traditional arts.

Basket weaving and highland dancing were areas of special interest to Jane, who was instrumental in establishing several heritage arts educational programs in the state. She was committed to leadership and service, taking a real interest in other people, especially young people. She worked with them through jobs such as Recreation Director in Kanawha County, Job Corps, and probably most importantly as 4-H agent for several years in Putnam, Mercer, Monroe and Roane Counties.

She was a member of the steering committee which created the Mountain State Art & Craft Fair held at Cedar Lakes. In 1993 she received the Vandalia Award, the highest folklife honor in West Virginia. Individuals who receive this award embody the spirit of our state's folk heritage and are recognized for their lifetime contribution to the traditional culture of West Virginia.

In 1969 Jane married Franklin George, a West Virginia musician. Together they were instrumental in involving many young people of 4-H in the West Virginia Heritage weekends. During this time these young people explored their Appalachian roots in music, dance, story-telling, history, crafts and arts of all kinds. Scottish and Irish dance groups were formed with Jane teaching and Frank providing the music.

Trips were made to England, Scotland and Ireland with several of these dance groups. This provided an education to both the young people and to the people of these countries. It would be difficult to count the number of young people who were influenced by Jane. Through 4-H and other programs she encouraged many kids to dance a jig, sing a song, or step out in front and lead a group activity. She taught them to embrace their own unique strengths, be true to themselves, and follow their dreams. She was certainly one of a kind. May she rest in peace and maybe dance the Highland Fling once again.

Jane was preceded in death by her husband Franklin George, a son John Robert Cox, and a granddaughter Melinda Cox. She is survived by sons David H. Cox (Kim King), Timothy A. Cox (Harriet), and James D. Cox (Beth), 10 grandchildren, and 15 great-grandchildren.

As per her wishes she was cremated and there will be a graveside service at a later date. Taylor-Vandale Funeral Home in Spencer, WV handled all arrangements.