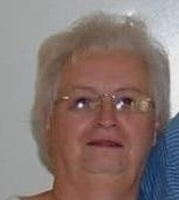 Ethel M. "Pat" Evans, 80, of Spencer, died February 11, 2018 at the Glasgow Health and Rehabilitation Center, Glasgow, after an extended illness.

She was born January 17, 1938 at Morgantown a daughter of the late Homer Leroy Walker and the late Rosalene DePue Davis. In addition to her parents, he was preceded in death by a half-brother, Homer L. Walker, Jr.

Pat was a retired teacher's aide and a 1956 graduate of Spencer High School. She was an active member of the Hill & Hollow Garden Club.

Survivors include her husband, Larry E. Evans, whom she married June 11, 1955; children, Sherrie Tyree of Spencer and Shawnie Evans of Keota, Okla.; two grandchildren and three great grandchildren; a half-sister, Janie.

Burial will be at the Hebron Cemetery, Spencer, at a later date.

Memorial donations are preferred to the Hill & Hollow Garden Club, Spencer.

Condolences may be expressed at www.taylorfuneralhomeinc.com

John H. Taylor Funeral Home, Spencer, is in charge of arrangements.