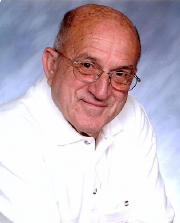 Garry W. Harper, 77, of Walton, West Virginia, died Tuesday, January 2, 2018, at the CAMC - Memorial Hospital, Charleston, after an extended illness.

He was born September 29, 1940, at Ryan, Roane County, the son of the late Lakin and Metta Hunt Harper.

Garry was a retired heavy equipment operator and a member of the I.U.O.E. Local 132, Charleston. He was a 1958 graduate of Walton High School and President of the WHS Alumni Association. Garry was a charter member of the Walton Volunteer Fire Department, a long time trustee of the Mt. Moriah Cemetery and attended the Walton Union Church. He was an avid fan of WVU football and basketball.

Survivors include his wife of 54 years, Veda C. Noel Harper, whom he married October 6, 1963; son and daughter-in-law, Cody and Tracy Harper of Walton; grandchildren, Matthew Harper of Christiansburg, Va. and Amber Nicole Harper of Walton.

A funeral service will be conducted at 1:00 P.M. Saturday, January 6 at the John H. Taylor Funeral Home, Spencer, with the Rev. Jerry Board and the Rev. Roy Russell officiating. Burial will be in the Mt. Moriah Cemetery, Walton.

The family will receive friends from 5-8 P.M. Friday at the funeral home.

Condolences may be shared at  taylorfuneralhomeinc.com.