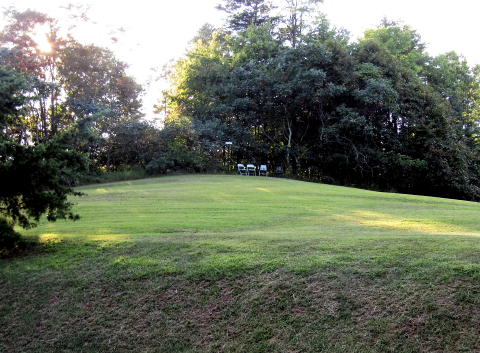 A place of play and peace, close to home
By Bob Weaver 2016
A tradition in Appalachian culture, with life centered on the place where one lived, virtually every minute place was given a name, even on ones own property.
Near my abode in the Village of Hur, on our own property, is "The Knob," a small hilltop that once was covered by large Pine trees, but cut and grubbed by my dad Giff Weaver many years ago, to become a meadow.
Actually the knob is the highest peak around.
Years later, my mom said he would go its peak to pray I would recover from the disease of alcoholism.
My children, Eric and Tracey, spent much of their early lives romping on the green grass.
During the past fifty years, after meadow grass was no longer needed for the milk cows, it has been mowed by a riding mower, pristine in nature, a large field for playing and sleigh riding.
In August we expanded the naming of "The Knob" with an official family dedication of the area to my grandson, August Moon Weaver, to acknowledge his seventh birthday.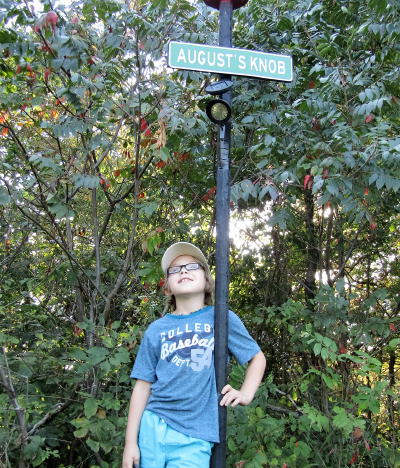 August gets name place of his own
Family and friends gathered to unveil a sign, officially naming it "August's Knob," with accompanying speeches and music, with the honored boy admirably accepting the recognition.
Other name places nearby, of no great significance, is the "Low Gap," the juncture of four roads on Hur Hill, where more than a dozen county kids once boarded a school bus, and a place on the Buck Ridge named "Sandy Low Gap."
On our ancestral property there is the Owl's Nest, the Frog Pond, the dedicated Pet Cemetery, and the Secret Place.
Down on Rowels Run was the "Jeff Bank," named for longtime resident Jeff Truman, a section of road that early autos had difficulty making a go.
There are dozens of such name places within hollering distance of the house, common to many Calhoun people of place.
We now plan to name places of geological importance on our small acreage, including a spot for our newest grandson, Ira Levi Weaver.
Perhaps, more consideration should be given to Giff and Myrtle McCoy Weaver, my parents who spent their lives on the tiny spot, who would serve as role models for persevering parents of the finest variety.
Meanwhile, in Calhoun County, the forest is continuing to close tighter against the spots where we live, returning to nature.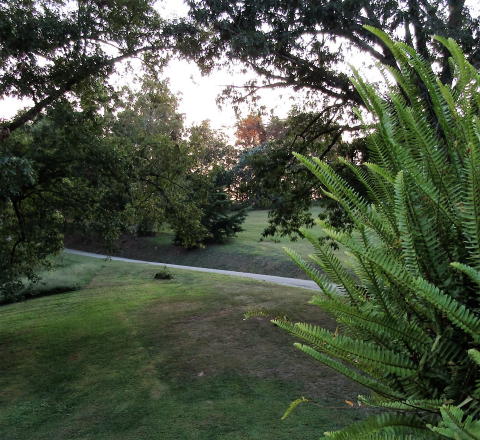 Behold that which stands before us