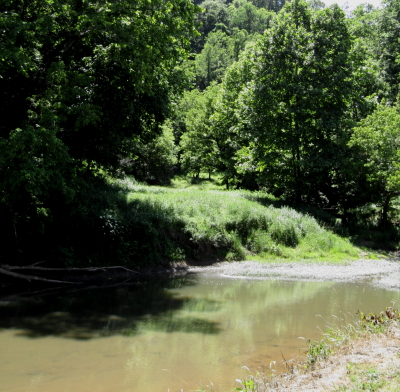 "AX SPILE HOLLOW" - Within West Virginia mountain culture, including Calhoun, people were connected to the environs near their homes, giving about every hollow, streamlet, wide place and rock a name, shown here is "Ax Spile" hollow at the long-gone Village of Richardson, said to have gotten its name by a man who was cutting a tree and breaking his ax, then coming from the hollow to complain in the local store that his ax was spiled (spoiled) by the hardwood.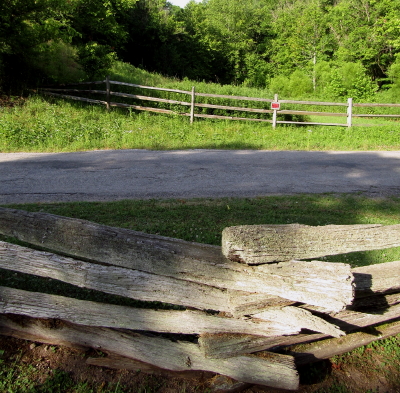 "BOAT GUNNEL HOLLOW" - Located on the West Fork of the Little Kanawha River above Rocksdale, a real mystery how it was named, boat gunnel being the high sides of a boat, the hollow across the road from the George W. Roach (1845-1935) and his wife Susannah Evans (1850-1929) cabin,the first Roachs' to come to Calhoun from Pennsylvania.
A man was going up the LK river in a boat and couldn't make it, in an area near the Everett Starcher homestead, after which the area was known as "Harst's Defeat."
Near the Whytsell Family Park are two hollers, "Hickory Withe" and "Sugar Pole."
A well-worn statement from WV Mountain Talk that faded in the last century, "I'm gonna go get a 'withe' (small tree limb) and use it on you," a threat that often ended with action.