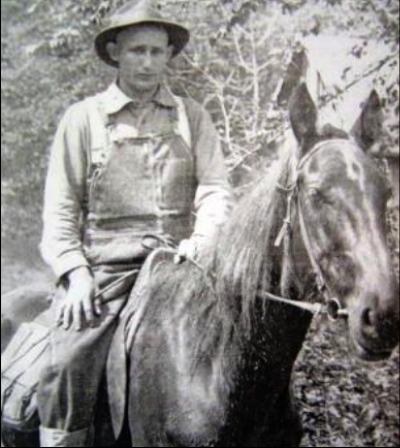 Daniel D. Duskey, grandson of legendary Daniel Duskey of Calhoun's Civil War Moccasin Rangers, was a Rowels Run, Cremo Village mainstay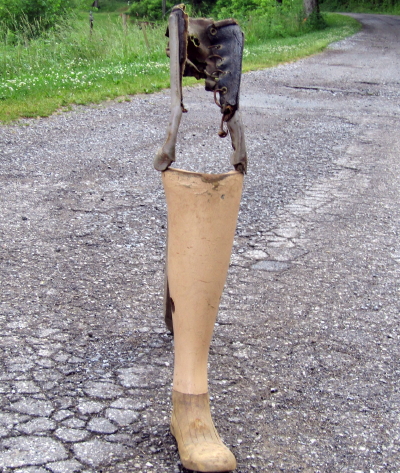 Duskey's remaining wooden leg, the work-brittle man trudging a thousand miles on foot and horseback, from his Rowels Run home
By Bob Weaver
Cremo was named for a famous cigar in the early 1900s.
The original store, post office and lodge hall was up the creek a few miles, the store operated by the Amos Gibson family, but was moved to the Daniel Duskey property to be operated after the original building fell down.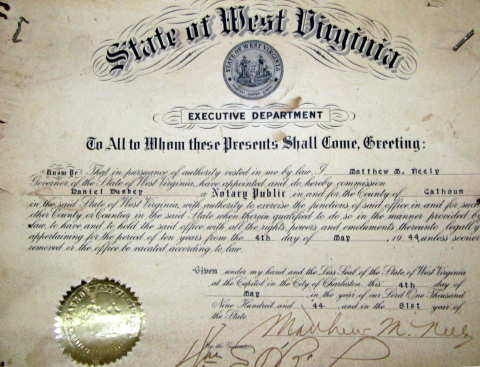 Notary certificate issued to Duskey by governor in 1944
The Duskey's erected a new building a about 1930, across the road from their home.
Daniel D. Duskey, a grandson of the legendary Daniel Duskey of Calhoun's Moccasin Rangers, taught one-room schools for 37 years, while he and his wife Lena Carpenter Duskey managed the post office and store at Cremo for many years.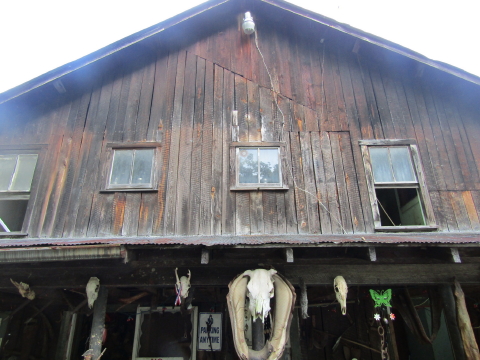 The two-story Cremo Post Office (1909-1967) with the Knights of Pythias Lodge Hall upstairs, and one time location of the Daniel and Lena Carpenter Duskey store, is still standing on Rowels Run, near the Village of Hur.
His father and mother operated a general store in the Village of Richardson for many years.
Above the general store was the Knights of Pythias lodge hall, which likely closed about 1960. The spacious hall has one grand ceremonial room and two smaller rooms.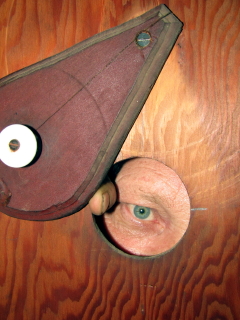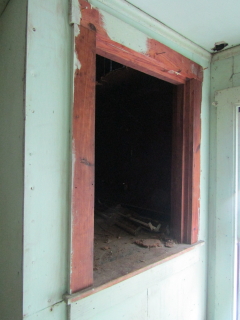 Peep-hole to check for access to secret lodge hall,
a small closet where a ceremonial coffin was stored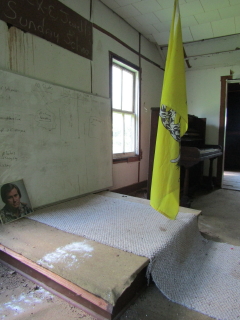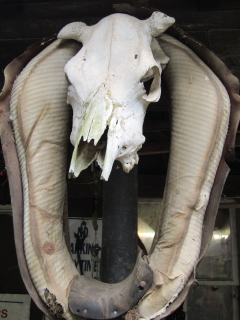 Stage area with original piano in grand hall
of lodge, current day artifacts on building
During the early 1900s a small store was operated by Ulysses Grant Adams at the head of Rowels Run, and the Poling Store, down the creek, serving the region for many years.
Old log barn nearby with wooden water
tank, and burial ground for horses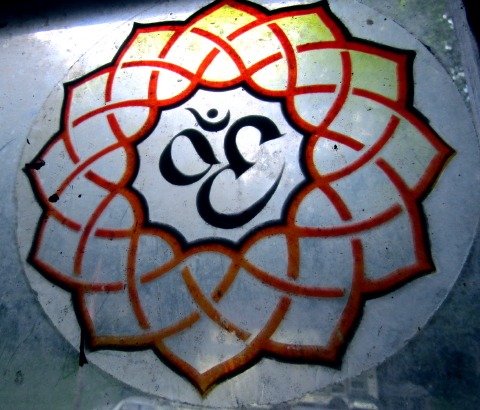 Ceremonial insignia on lodge hall window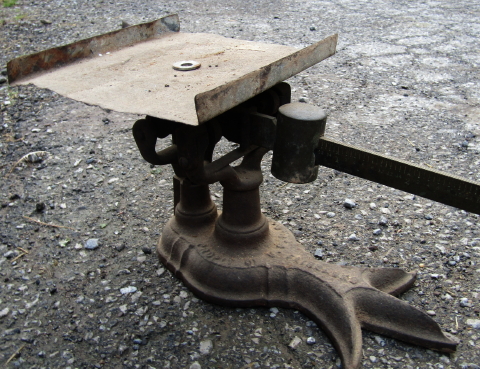 Postal scales originally in the Euclid-Nicut post office
See CIVIL WAR BLOOD-LETTING AT CREMO - 1997 George Wilson Memorial Service
CREMO'S POLING GENERAL STORE SERVED WIDE AREA
SIDNEY UNDERWOOD: HITCH'IN A RIDE TO CREMO BY WAY OF COPENHAGEN
LULA HUGHES BANGING 100 YEARS ON EARTH - Honored For Service To Cremo Church
Read dozens of stories about the Duskey family on the Hur Herald.