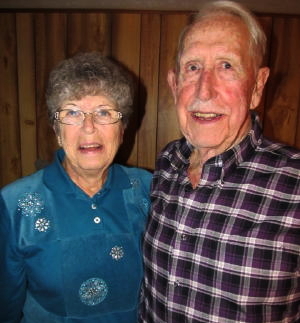 McCartney and his wife Anne at their Steer Creek farm
By Bob Weaver 2016
Longtime Calhoun educator 88-year-old Don McCartney died April 5 at his home on Russett Road, following a teaching career that spanned over 30 years.
McCartney said, "Students like to be challenged and inspired. If all students were curious, we'd have no problem educating," he said.
McCartney reveled in the value of poetry, literature, music to enhance the lives of people, often quoting from memory long narrative poems.
He was also a life-long farmer.
"Some people look at the world and life and never see the beauty, mystery and creation," he said.
Interment in Bethlehem Cemetery, Grantsville.
READ MORE ABOUT THE LIFE AND TIMES OF DON MCCARTNEY: PEDESTAL CALHOUN TEACHER DON MCCARTNEY - 'Students Like To Be Challenged And Inspired'