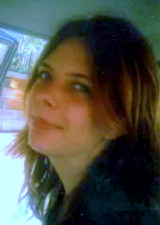 Breia Deshay Cooper, 35, of Calhoun County, West Virginia, died suddenly on February 11, 2016 en route to Minnie Hamilton Health System.

She loved to draw and paint, and enjoyed arts and crafts with her nieces. She also enjoyed reading the Bible and spending all her time with her daughter, fiancé, and dog "Little Girl".

Breia is survived by her daughter and best friend, Scotcia Cooper; her mother and father Emma and Dale Cooper; her fiancé, Billy Richards; brothers Dale Cooper of Washington State; John Cooper and Donald Cooper both of Ohio; and Stephon Hughes of West Virginia; sisters Tammy Cooper, Deloris Cooper, Janet McCauley of Ohio; Stephanie "Penny" Hughes and Angel Butler of West Virginia.

She is also survived by many nieces and nephews, Josh and Matthew Cooper, Amber and Jenna Hughes, Cody and Natasha Bowling, Belinda and Stacy Cooper, Gracie Cooper, Jade and Rhiana Radcliff and some she loved but never met; and many cousins.

She was preceded in death by her brother, Dewayne Cooper, nieces and nephews and a baby she is with now.

Stump Funeral Home, Grantsville, is assisting the Cooper family with final arrangements. The family will have a private memorial for friends and family at a later date.