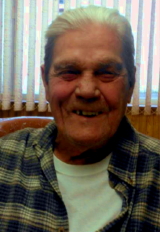 Joseph Braxton McKinney, 78, of Grantsville, West Virginia passed away January 2, 2016.

Joseph is survived by his only daughter, Jody Giordano; and two granddaughters Nicole James and Sarah Giordano.

Joseph loved music, songwriting, singing. He enjoyed reading and poetry. He was very proud to serve as a marine with an honorable discharge.

Joe loved his home which he called his paradise in West Virginia for the last years of his life. He loved all the friends he met there.

The Joseph McKinney memorial service will be held at Stump Funeral Home, Grantsville, on Sunday, 1/24/16 @ 1:00 p.m. for those that can make it.