BEAVER DAM ONCE HAD ABOUT 30 HOMES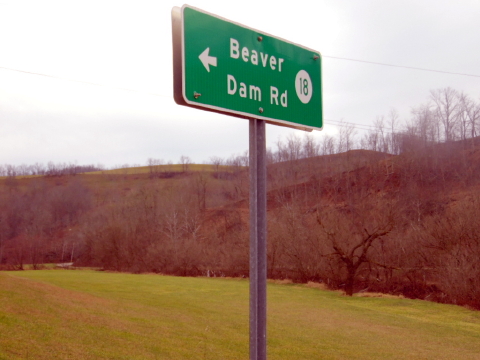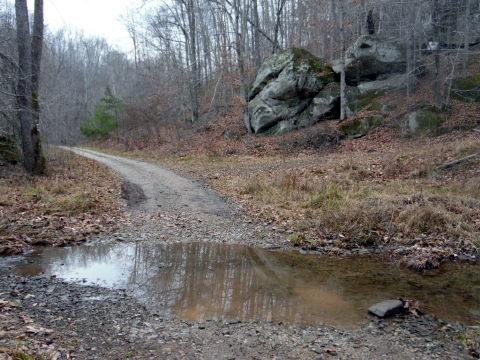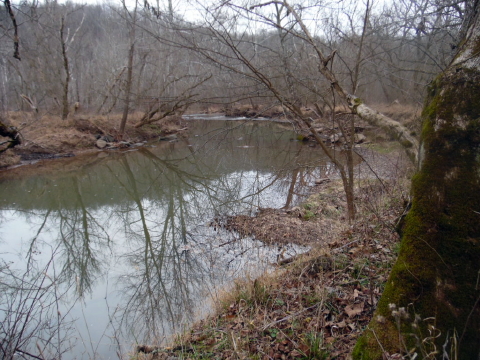 Roane County's winding Beaver Dam Road crosses
Spring Creek into Wirt County - a winter visit
By Bob Weaver
Early timers said that beaver dams proliferated the lower Spring Creek area of Beaver Dam, stretching from Roane to Wirt County. The mostly primitive, road travels from the Grace Community to Sanoma Road through dense woods.
At the start of the 20th Century a number of families lived in the Beaver Dam community with a store, schoolhouse and church, now long gone.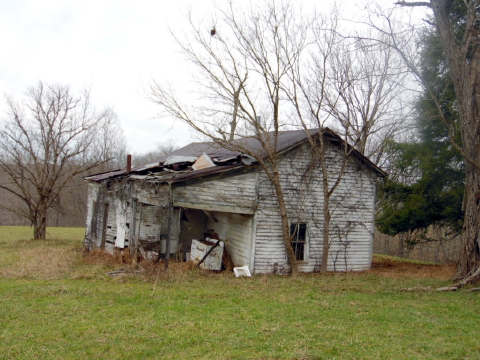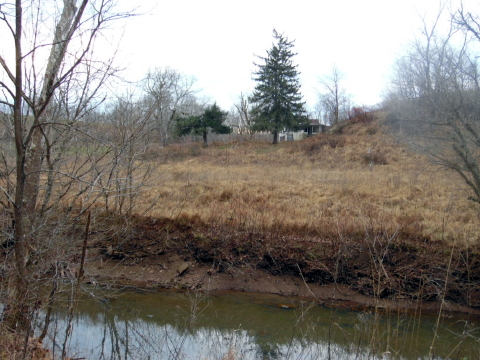 Long vacant houses recall earlier days
Ninety-three-year-old Robert Epler, whose family roots are in the community, said James Corbitt (1789-1869), his great uncle, an Irish immigrant, was the early settler and large landowner in both Roane and Wirt.
Epler's uncle and aunt John and Bertha Fox Corbitt spent most of their lives in a log cabin on Beaver Dam.
He recalled other early families in the area, Jacob Runnion and Franklin Pierce Fox.
"The large cleared farms went back to the woods in the 1950s," said Epler.
"Traveling on the road is still one of my favorite places in the world to slowly drive," he said.
Today, there are about three families living on the stretch.
The prolific Dotson family lived in the area for about three generations.
See EARLY DAYS BY CLYDE DOTSON (Former Calhoun Resident)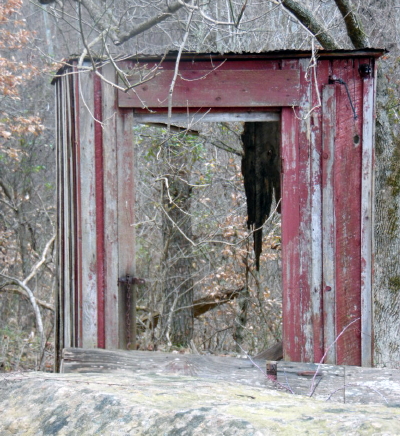 A see-thru outhouse