Alfred Newton "Bubby" Kee, 78, of Ft. Worth, Texas, formerly of Merritt Island, Fla., died October 29, 2015, in the Harris Methodist Hospital, Ft. Worth.

He was born January 23, 1937 at Spencer, West Virginia, a son of the late Brell and Amanda Thomas Kee.

In addition to his parents, he was preceded in death by his first wife, Carol Jean Chandler Kee, May 22, 2011; two brothers, William and Kenneth Kee; a half-brother, Forest Kee; two half-sister, Norma Knight and Nellie Goodman.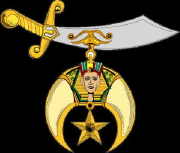 Al was a good husband and friend. He was a former co-owner and co-operator of a flower shop, former technician with Boeing and a former employee of the FBI. As a younger man, he played minor league baseball. He was a member and Past Master of the Merritt Island Lodge #353 F. & A.M., a member of the Palm Bay Lodge #397 F. & A.M. and a member of the Scottish Rite of Freemasonry, Valley of Orlando. Also, he was a member and Past Potentate of the Azan Shrine Temple, Melbourne, Fla.
Survivors include his wife, Velma Conley Van Gorder of Ft. Worth, Texas; son, Alfred N. Kee, III; daughter, Lynn Carol Kee; two step sons, David Van Gorder and Matt Van Gorder; four grandchildren, seven step grandchildren and one great grandchild; two brothers, David and Jimmy Kee; two sisters, Ernestine Cooper and Alice Kee; brother-in-law and sister-in-law, John and Barbara Chandler.
A graveside service will be held at 1:00 p.m. Tuesday at the Gandee Cemetery, Gandeeville, WV with Minister John W. Rockhold, III officiating. Masonic graveside rites will be accorded at the conclusion of the religious ceremony.
John H. Taylor Funeral Home, Spencer, is in charge of arrangements.
Condolences may be shared at taylorfuneralhomeinc.com