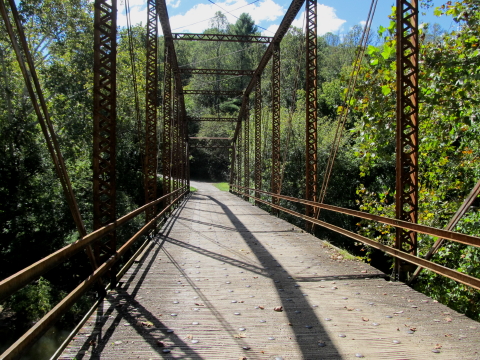 The ancient Egypt Bridge at Rocksdale over the West
Fork of the Little Kanawha has long allowed access
to the Egypt Ridge Roane and access to Spencer (replaced in 2019)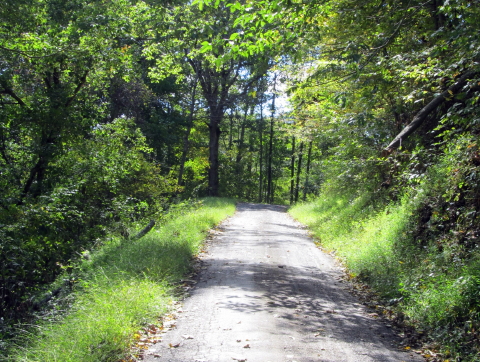 The primitive road has been paved, but still
so narrow in places that vehicles can't pass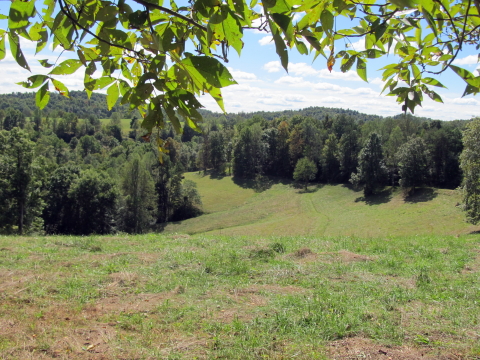 Egypt Ridge, while mostly woodland,
does have pastoral fields and meadows
By Bob Weaver
Egypt Ridge in Roane County stretches from Tripplet Run to the West Fork of the Little Kanawha and the former Village of Rocksdale in Calhoun County.
Lore says the Egypt name came from the dryness of Egyptian deserts, there is little water on the ridge. Further supporting the lore, was the naming of the Dry Hill Cemetery above Rocksdale.
Few old structures remain, with the ridge dotted by newer family homes.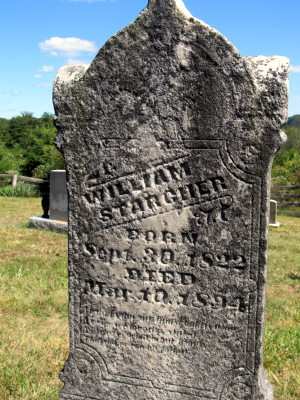 The most historic Calhoun figure buried at Dry Hill Hill Cemetery
is William "Billy Bluehead" Starcher, son of Calhoun's first
permanent Settler Phillip Starcher, who founded the nearby Bluehead
Church (Dry Hill Church) before the Civil War, the church now gone
The Egypt Ridge Road was a long time primitive road from the 1800s, connecting the lower West Fork valley, Rocksdale and Richardson to Spencer, Today, the primitive road has some paving, but is so narrow in many places vehicles cannot pass.
Cattle, sheep and turkey were driven from Calhoun on the Egypt road for decades for sale at the livestock market in Spencer, and after 1895 a steel girder bridge was built across the West Fork, remarkably still standing.
There are at least three cemeteries along the road, Egypt Church Cemetery, Short Cemetery and Dry Hill Cemetery, while others are in the backwoods.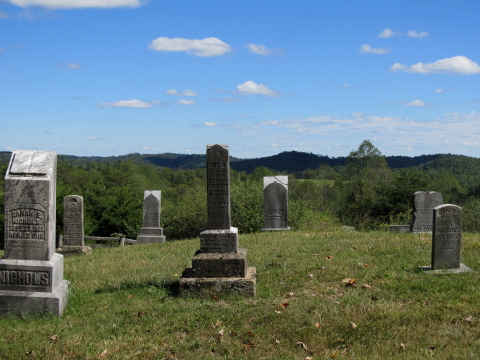 A large number of Roane-Calhoun citizens are buried at the
Dry Hill Cemetery, above the West Fork of the Little Kanawha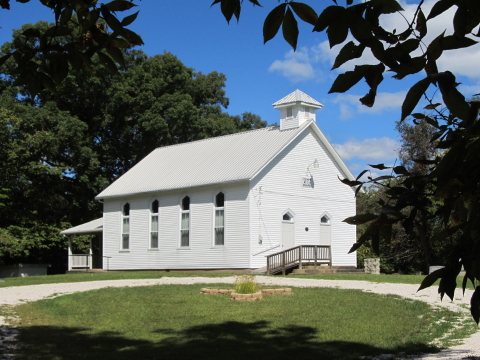 Egypt Ridge Church was founded
in 1893 with adjacent cemetery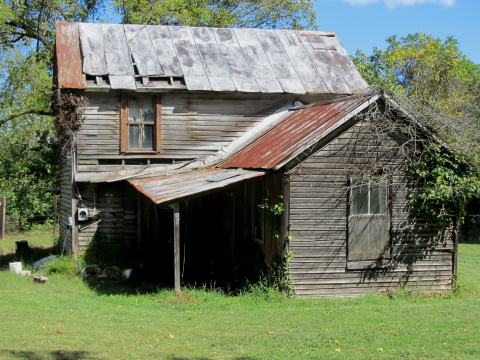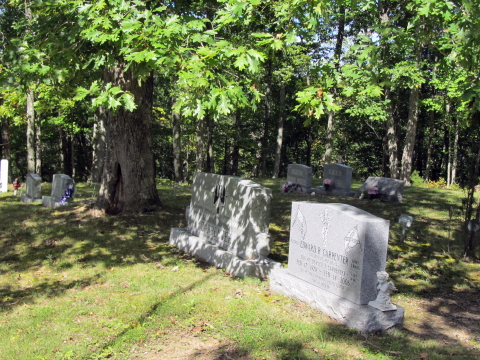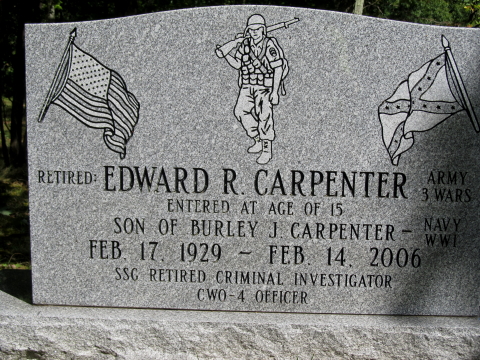 The original Burley Carpenter house is still standing,
the family reposing in the Short Cemetery, including
his son Edward Carpenter who served in three wars