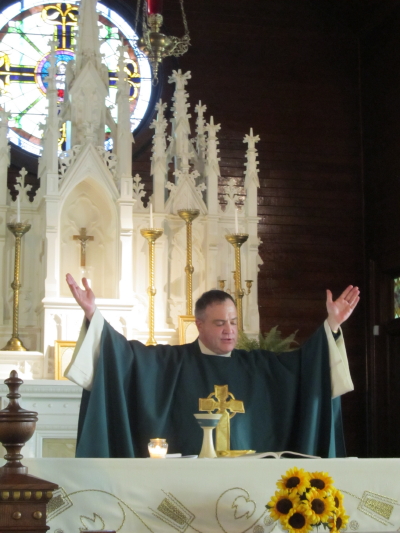 During the homecoming mass, reflecting on the works of
Father Thomas Quirk, those in attendance were reminded
of the scripture: "What does it profit, my brethren,
if someone says he has faith but does not have works?"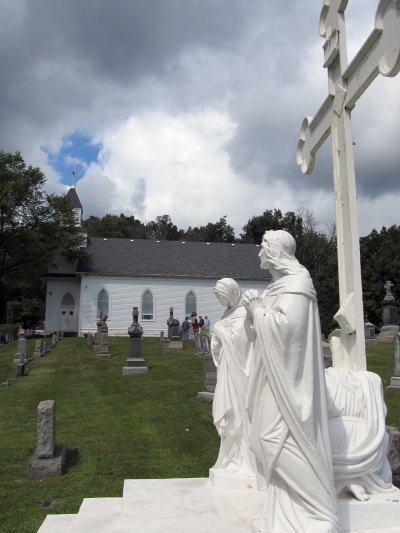 The historic St. Bernard Catholic Church at Love-
berry, the burial site of Father Quirk in foreground
By Bob Weaver 2010
Catholic parishioners, their families and friends returned for the annual homecoming at the remote St. Bernards Catholic Church in the deep woods of Lewis County, known as Loveberry.
While the homecoming honors the many families that once graced the church and whose remains repose in the nearby cemetery, it is also a tribute to a priest known historically as "Padre of the Hills."
Father Thomas Quirk (1844-1937) by horseback came to Calhoun in the 1870s to visit a few scattered Catholic families. He rode his horse for over 50 years, serving parishioners on a tireless mission in Lewis, Braxton and Gilmer counties.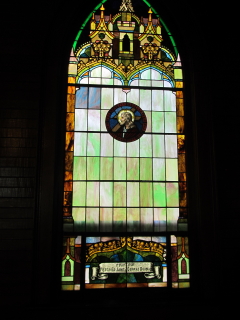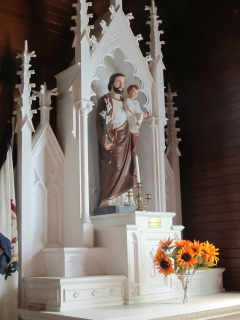 The church building, grounds and splendid
interior have been carefully preserved
The Scotch-Irish settlers, new immigrants to America were of Catholic faith, most settling along the waters of the Little Kanawha and in areas adjacent to the Staunton-Parkersburg Turnpike, on which many of them labored.
The turnpike from Staunton, Virginia in the Shenandoah Valley to Parkersburg in Wood County was authorized by Virginia is 1938.
2015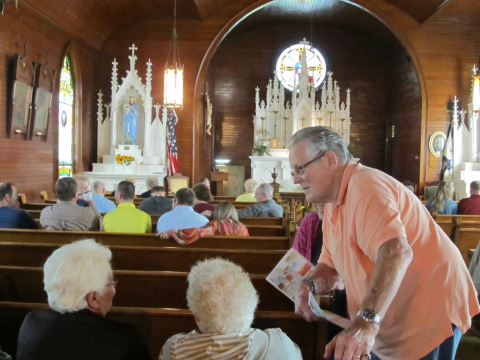 About 100 gathered for the annual homecoming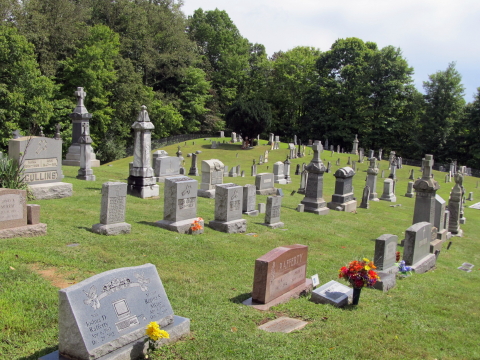 In the large cemetery, repose the faithful
READ ABOUT 'PADRE OF THE HILLS'
A LIFE OF DEDICATION:FATHER THOMAS QUIRK
Irish "Padre Of The Hills" Met James Gang