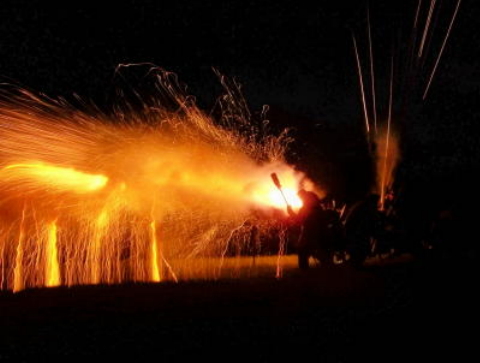 Cannon fire lights up Calhoun
Park (Terry Harris Photo)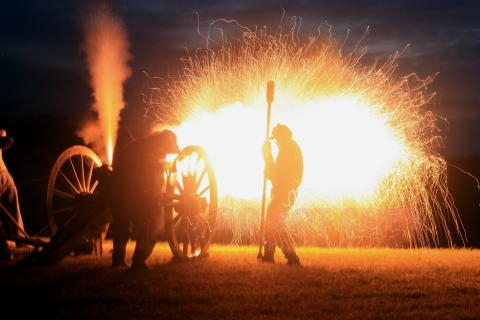 Reenactment group creates nighttime
entertainment (Cathy Curry Photo)
The Western Virginia Artillery re-enactment group from St. Marys made lots of booms during Calhoun Days, including night firing.
The old solid brass cannon dates back to 1837, with only 26 made. Ten have been located and restored, this one found in a junk pile.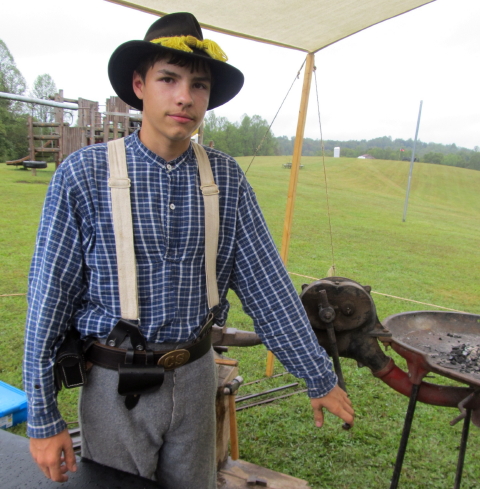 Blacksmithing was well used during the Civil War
The cannon was used during the Civil and Mexican Wars.
Members of the reenactment group camped at the park and gave demonstrations throughout Calhoun Days.
REENACTMENT GROUP ENTERTAINS CALHOUN DAYS VISITORS