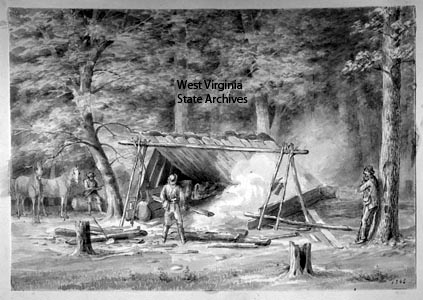 1846 Sketch Joseph Diss Debarr - Old hunter's camp on
Tanner's Fork, Gilmer County 1846, much frequented by hunters
from Harrison and Lewis counties, the old hunter on the right
is pioneer William Patton of Bear Fork, Gilmer County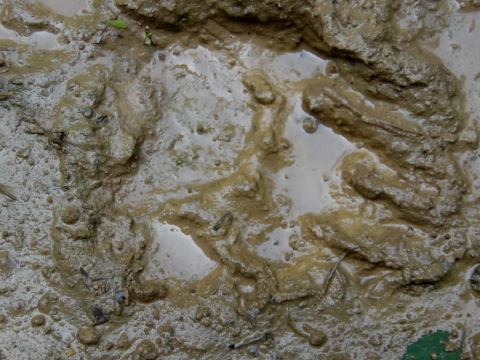 How did Bear Fork gets its name? A bear paw
track, photographed in 2015, as the bear population
is ever increasing, a return to earlier days
By Bob Weaver 2015
This weekend was the Bear Fork Hunting Club's annual "ox" roast, featuring mouth-watering deep pit beef and pork, in addition to a table spread of the best country cooking.
The event was held Sunday at the organization's picnic area off US 33-119 in the Bear Fork woods.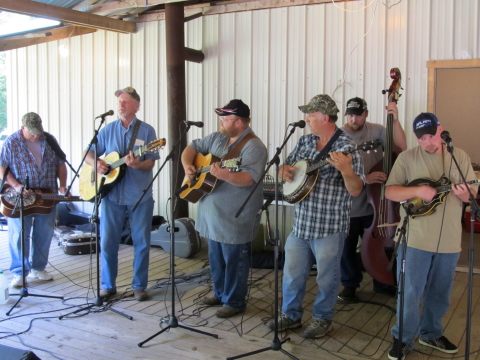 Rick Falls and pickers and singers belt favorite tunes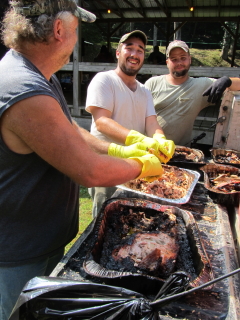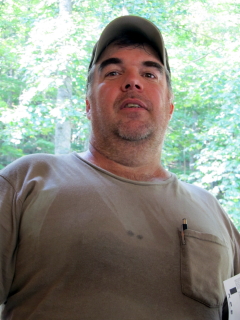 LEFT: (L to R) Pit Masters Mike Howington, Michael
McCumbers, and Dustin Peters; RIGHT: Hunting club
president Mike McCumbers welcomes members and guests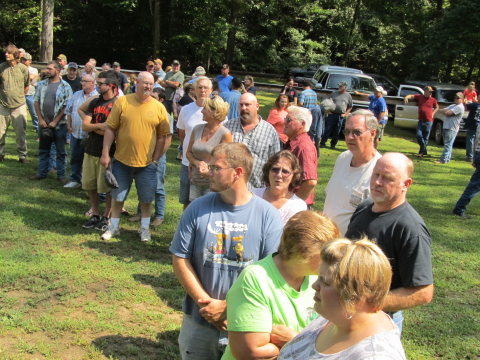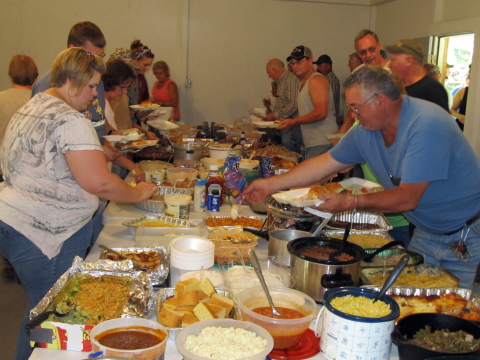 Hundreds line up to enjoy the splendid table
The Bear Fork Hunting Club has a history going back to the 1800s, its current version dating backing to 1971.
While the event is for members and guests to enjoy the day, with food and music, it is a venue for telling Bear Fork tales, old and newer.
This year's roast had a large turn-out.
A number of the current members have family roots in the wilderness area that once included about 35,000 acres in Calhoun, Gilmer and Braxton counties, owned by the Bennett family.
Much of its history, with old photographs, is published under "Bear Fork Tales" on the Herald, with more being added.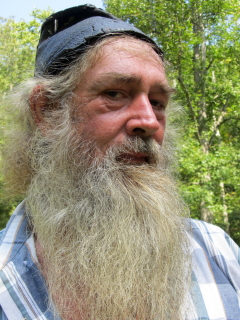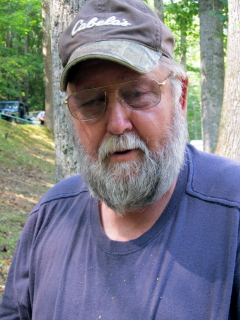 Sporting beards from early times, Jack
Bostic (left) and Kenneth Butler (right)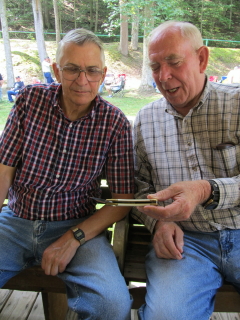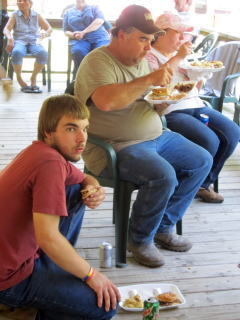 LEFT: (L to R) Oldtimers Wes Nicholas and Calvin
Cottrell; RIGHT: McCumbers family enjoys meal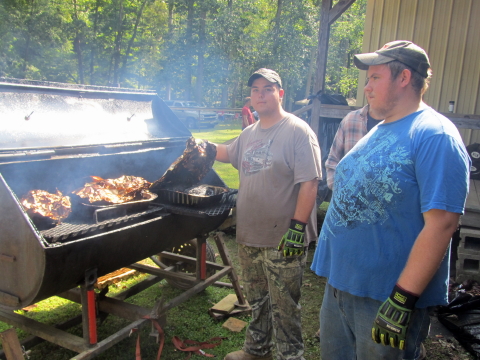 Grille-masters Kevin Riley and Matthew Cottrill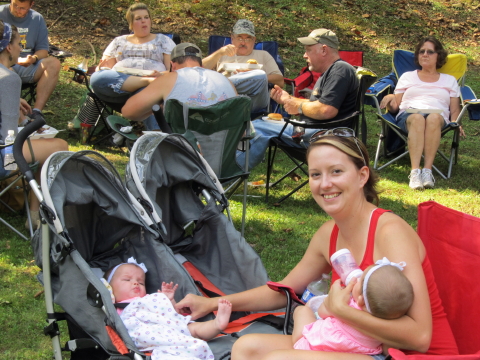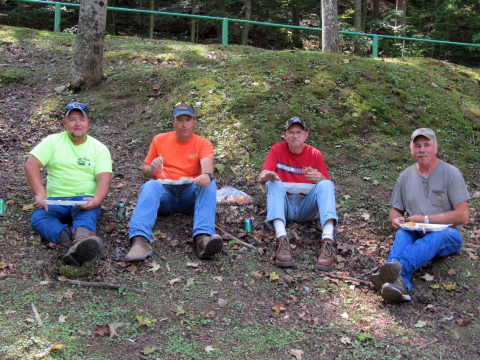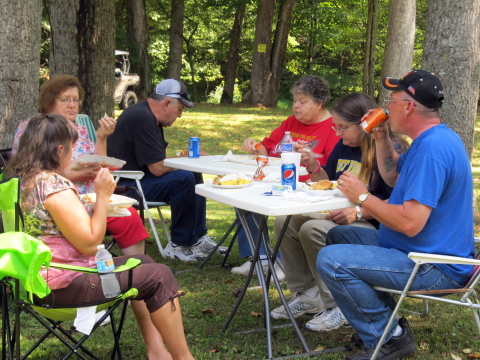 READ HUR HERALD'S BEAR FORK TALES