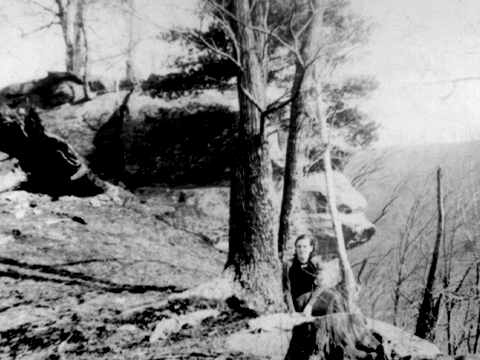 Edna Atkinson Kight, whose family was working in the oil-
gas field in 1938 Richardson, sitting in front of the
Bear Face Rock, located high above the West Fork Valley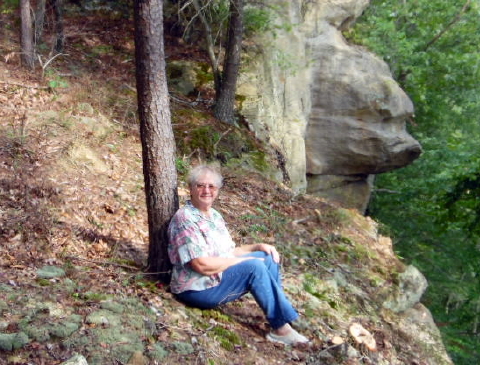 2015 photo of Bear Face Rock, 77 years later with Peggy
Whytsell Stemple, her father Randall Whytsell was long
fascinated with the formation during his lifetime
By Bob Weaver 2015
The West Fork of the Little Kanawha's Village of Richardson, said to have a higher population than Grantsville in early days, was once a prosperous place, founded during Civil War Days, with an oil and gas boom coming about 1900.
A photo snapped in 1938 of young Edna Atkinson Kight, a year after she married Henry Kight, sitting in front of the bear rock formation, long known to draw young folks and families for many years to enjoy a wide vista view of the lower West Fork River valley.
Her family was connected to the oil and gas field of the area.
The bear, from its high perch, looks over the valley below, its original features somewhat worn by the elements.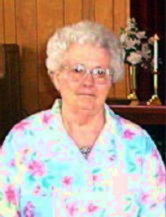 Edna Mae Kight (left) was 88 when she passed away in 2005, leaving behind daughters Pat Radabaugh and Leota Grimm. Henry died in 1981.
Much of the former village has been owned by the Meadows family, and Mark Meadows and his family have returned to their homeplace to live.
Meadows recently rediscovered the formation, which required cutting the woods and brush away to be photographed.
A PHOTO FOR THE FUTURE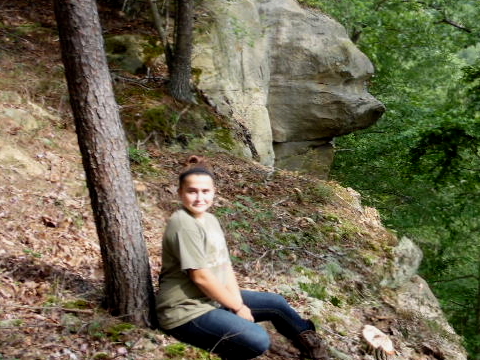 14-year-old Megan Meadows, daughter of Mr. and Mrs.
Mark Meadows, strikes a pose in front of Bear Face
Rock, hopefully to be enjoyed 77 years from now