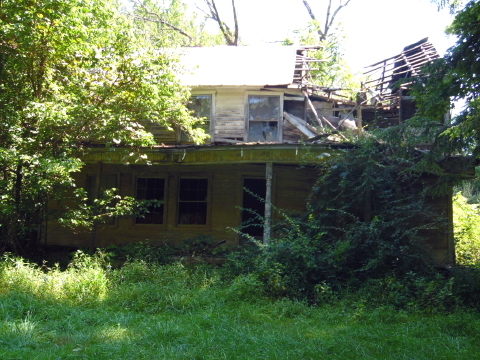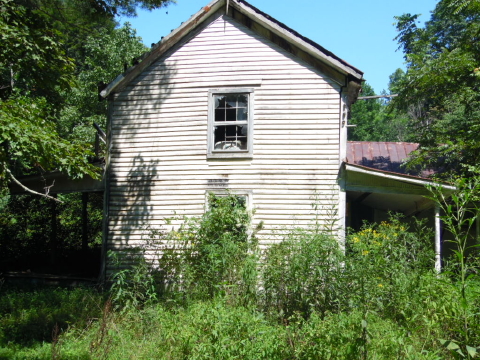 By Bob Weaver 2015
This Little Creek ole house standing on its last legs, was the homestead of the Villers family, originals Abraham and Arthelia Tucker Villers, who owned 278 acres.
During the 20th Century it was owned and farmed by their son Walter Villers (born 1893), who married Carrie Cooper in 1915, their sons, Rev. Lewis Villers of Handley WV, and Harold and Virgil, deceased.
The Villers family, like many Little Creek families, were closely connected to the local church, with Lewis Villers (now deceased), now 85, becoming an ordained Baptist minister in 1960.
"We worked hard at farming and raised Hereford cattle with lots of work harvesting hay," said Rev. Villers.
"I started school at the Little Creek one-room school, but had to leave home and board with Andrew and Myrtle Stemple on Rowels Run to go to Calhoun High School, no bus on Little Creek," he said.
"I have great memories riding Kelsey Dawson's handcrafted bus."
Lewis Villers went on to get degrees from Glenville State College, Southern Baptist Seminary and West Virginia University, then teaching school for 45 years in Wirt County and other school systems.
At 85 he was still pastoring at Handley Baptist Church in Kanawha County, with his wife Louise (now deceased). His son Jonathan is also a Baptist minister.