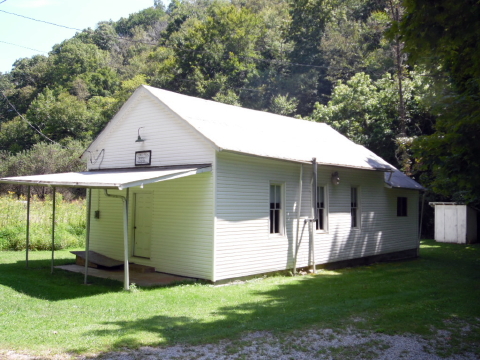 "A church now and forever" on Little Creek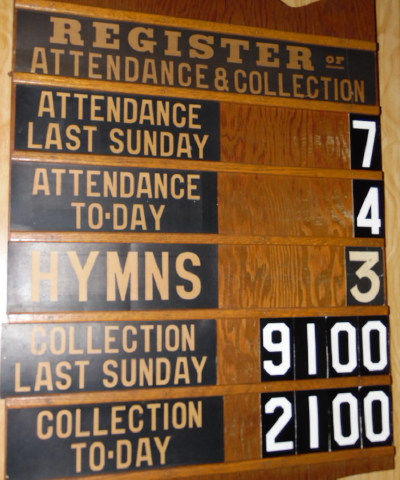 Attendance was four on Sunday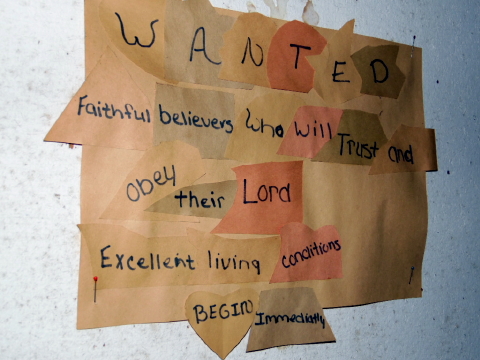 Faithful believers posted message on wall years ago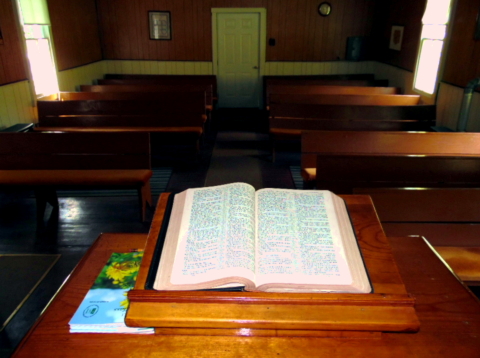 Church is maintained, pristine housekeeping
By Bob Weaver 2016
The well-kept Little Creek Community Church had four people in attendance Sunday, far removed from the early days in the early 1900s when there was standing room only.
The church has never closed its doors, with the original deed saying the property was to "be used as a church now and forever."
Its presence recalls the lives and times of a large number of families that lived on the creek from Creston to Ace Haney Hill, where the one room Beulah Hill School once stood.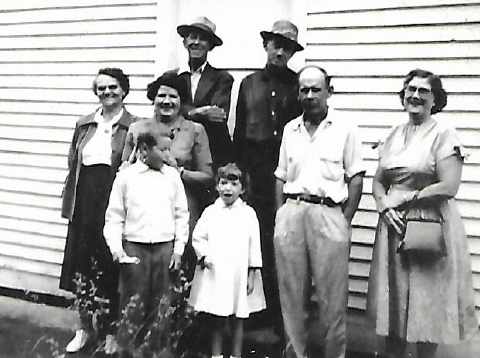 Standing in front of church, about 1930
Front children: Larry and Dianne Arthur;
Second Row (L to R) Jane Cooper, Gay Arthur,
John Arthur and Alice Hedges Parks; Third
Row (L to R) Howard Cooper, Walter Villers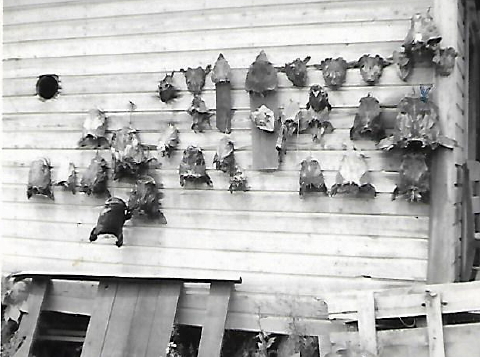 Up Little Creek was the original Charley Richards
Store, shown here with fish heads attached to
building, later owned by Earl and William Stutler,
store located across the road from Richards residence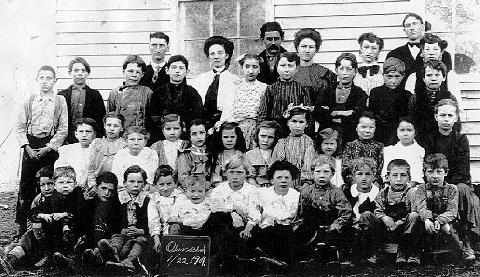 Mt. Beulah one-room school at the
head of Little Creek in 1909
2015