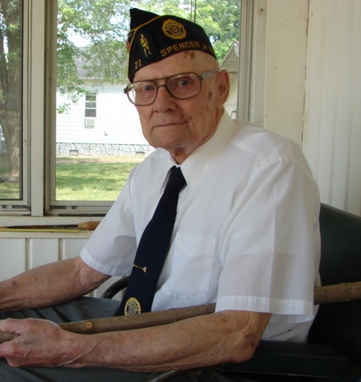 2015
2015 - A Milo, Calhoun native and decorated World War II and Korean War soldier has died in Spencer, where he spent most of his lifetime.
SFC Walter A. Criss, (U.S. Army retired) has passed at 94, a decorated 20 year veteran of the U.S. Army.
He served his country through the years of World War II and the Korean War, retiring August 31, 1961. On December 7, 2011, he was appointed a "Chevalier" of the Legion of Honor by French President Sarkozy for "your merits and accomplishments…during the liberation of France during World War II."
On May 16, 2013, the WV Legislature passed House Concurrent Resolution 120 requesting the WVDOH to name the bridge at the junction of Market Street and Front Street '1st Sgt Walter Criss Bridge, United States Army' for his "risk and contributions during World War II and the Korean War."
Also, after his retirement, he had worked for Monarch Rubber Company, Spencer Housing Authority and the Roane County Board of Education. He was a member of the American Legion Post 21, Spencer and V.F.W. Post 5959, Grantsville.
Read Complete Obituary SFC Walter A. Criss
THE CRISS FAMILY
Moses Criss, a son of John and Lydia Criss, was born in Marion County Va in 1846 and died in Calhoun County WV in 1925, with his second marriage to Eliza Rice September 23, 1895 in Marion County. They moved to Calhoun County WV in 1899.
Among their children was Noah A. Criss, who married Elsie Duffield, the parents of Walter Criss, living in Washington District.
Walter Criss was born April 7, 1921 at Milo, Calhoun County, a son of the late Noah A. and Elsie Duffield Criss.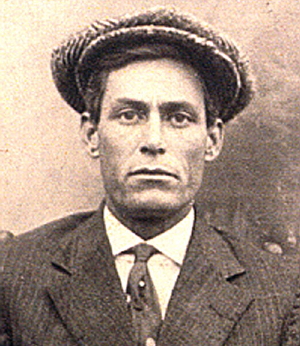 Noah A. Criss
(Photo courtesy of Wanda Dailey)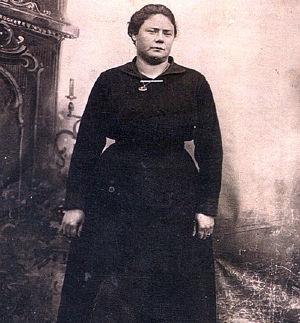 Elsie Duffield Criss
(Photo courtesy of Wanda Dailey)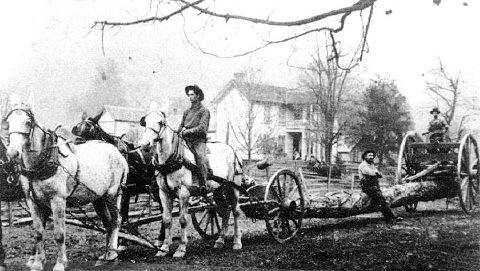 Timbering on the West Fork (L to R) Noah
Criss, Charles Clinton Knotts, Ernest Cooper
(Photo courtesy of Robert H. Knotts, Sr.)