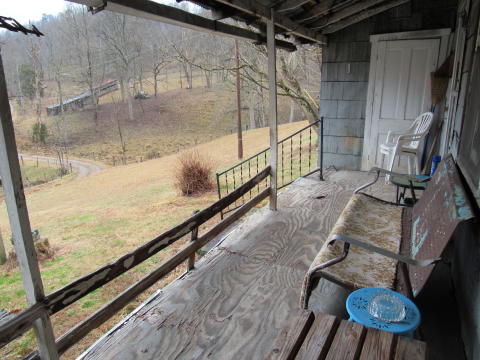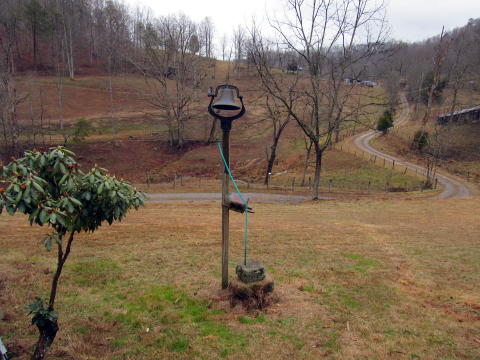 Darrell's presence still felt looking over his precious
Apple Farm homestead from the porch of his humble abode
By Bob Weaver 2020
The late Darrell Shock told me once, "I never learned to hate," a rather awesome statement in a world where we strive to obtain more to conspicuously consume and have wide differences.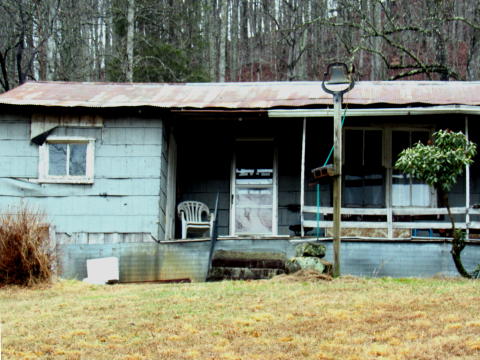 He was a grateful religious man who spent,
hundreds of hours watching the sun come up
During my first visits years ago with Darrell on his ancestral farm near Apple Farm, I was moved that he knew how to life a simple life in his old Jenny Lind house with waffled floors and a few cracks to allow a little air in.
His house was filled with simple tools needed for everyday life, with his bible and family keepsakes on the tables, kitchen with pots and pans from a couple generations ago.
I recently sat on his front porch with a wide view of the family farm, in a distance, still standing the home of his grandfather Archibald Shock,the area dotted with old barns, sheds and farming equipment.
He once told me he had worn out four brush hogs toiling the sod, raising cattle and gardens.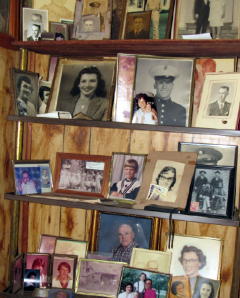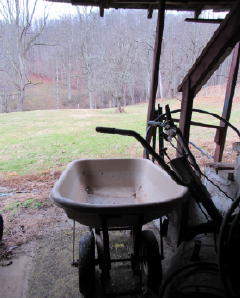 Notably he was a member of the Steer Creek Baptist Church,
where he showed up early to open the doors and "stoke" the fire.
Over the years walking over his farm and the Shock Family Cemetery, he spoke often of his historic family, dwelling upon gratitude for his place on earth.
"Life has been good to me," he said, well below the expectations that many folks have. He spoke of early rising to watch the sun come over the hill like old farmers, the world slowly coming alive
"Early rizin' will set your head straight," he said.
Now, after his death in 2017, we linger to feel his presence.
ARCHIBALD SHOCK'S HUMBLE ABODE - Darrell Shock Has Worn-Out Four Brush Hogs
DARRELL SHOCK PASSED IN 2017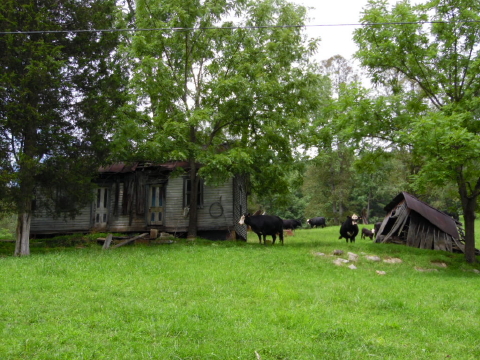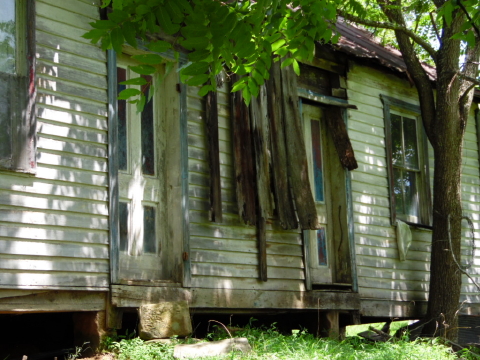 Archibald Shock's second dwelling on
Little Rush Run, a humble four-room abode
By Bob Weaver
This old house on Little Rush Run, off the main Apple Farm road, is symbolic of most Jenny-Lind hard scrabble dwellings erected by many Calhoun farm families in the early 1900s, while some better-to-do folks managed to build two-story structures with more rooms.
Earlier dwellings were log houses, familiar during the westward movement.
This dwelling was occupied by Archibald (1857-1950) and Laura McDonald Shock (1864-1897), who were married in 1880.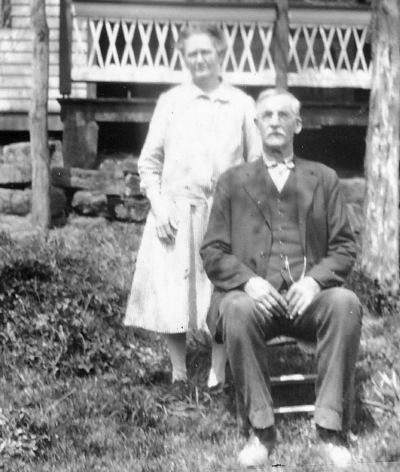 Archibald and Lora McDonald Shock, early
20th Century photo in front of old house
(Photo Courtesy of Robert H. Knotts, Sr.)
They had five children, Dwight W. Shock (1880-1937), William M Shock (1883), Ellen Roberta Shock (1885-1936), Esther Shock (1889), and Robert M. Shock (1890-1961).
Archibald married Jennie Barr in 1929 after his wife died, with family historians saying the marriage was consummated after Archibald was warned by the Klu Klux Klan, the keepers of moral turpitude in the community, saying that he should not be living in the same household with his housekeeper without the certification of marriage.
The Shock house has four rooms, a kitchen, a living room and two tiny bedrooms, almost identical to the family home of my childhood. There were two doors accessing a front porch, the porch now gone.
Adjacent the house was a cellar with a log structure on top, likely used for sleeping, and a number of outbuildings from "outhouse" to barns.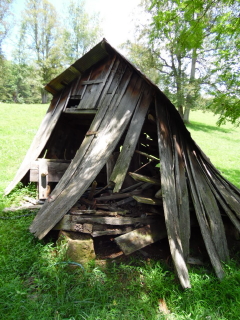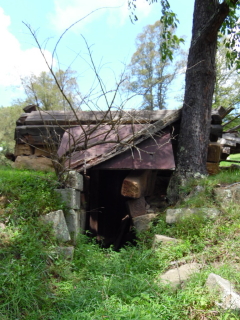 Original outbuildings have collapsed,
including cellar with log cellar house
The log cellar house was built with an original log dwelling that stood of the property in the late 1800s.
Reflecting on the humbleness of the family abode, it is fascinating that TV programs feature house hunters who whine about the small size of additional bathrooms or not having enough bedrooms for their children, dickering over million dollar properties.
Archibald Shock was a son of Robert and Margaret (Stump) Shock, among the early settlers in the Steer Creek Valley, their families arriving shortly after 1800.
See SCHOOLCRAFT, SHOCK AND STUMP - Their Path To Calhoun County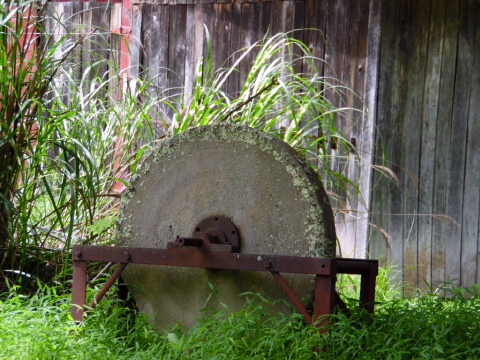 The neighborhood grinding stone along roadway
ARCHIBALD'S GRANDSON DARRELL SHOCK STILL FARMING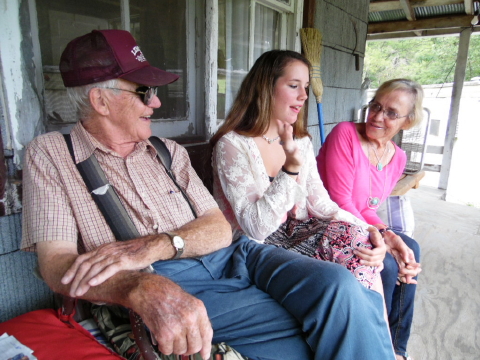 Darrell telling stories with 15-year-old niece Amber Meinke-
Harper and sister Grace Meinke Harper, visting from Florida
Darrell Shock died in 2017.
Darrell Shock returned to his home place in the 1980s to take up farming, after serving during the Korean War and "working away."
The Herald did a story on Darrell in 2003.
Now 84, Darrell says he has worn-out four brush hogs, raising cattle and growing things.
"I remember my grandfather Archibald sitting on the porch (just across from his home place) and now I'm doing the same thing," said Darrell, recalling family history.
He pointed to the front yard, a secure stand of rocks that his grandmother used to climb on her horse those many years ago.
"I'm proud of my family history," he said.
Darrell (left), over many years has a routine. He gets up at 4:30 a.m. and does some work, and then takes off for Arnoldsburg's "Y" Restaurant for breakfast.
"I get there early enough to help them open about 6 a.m.," he said.
Until recently, he was accompanied by his sister Ruby, who is now in Long Term Care at Minnie Hamilton Health System.
Darrell is one of ten children, a son of Robert M. (1897-1961) and Hilda Gherke Shock (1895-1980).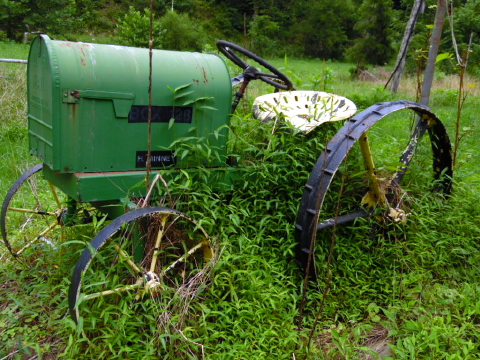 A neighbor's mailbox represents farm life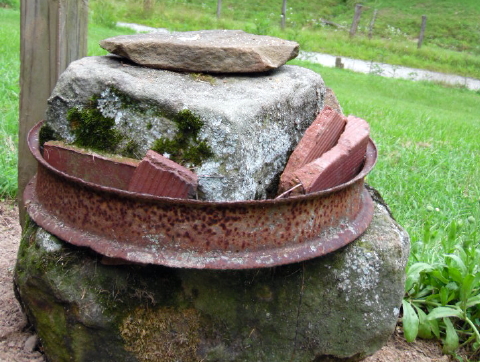 Purposeful post made of rocks to help Darrell's
grandmother get on her horse, preserved in front yard
READ MORE ABOUT DARRELL'S LIFE:
DARRELL SHOCK - A Calhoun Farmer, Right Where He Wants To Be